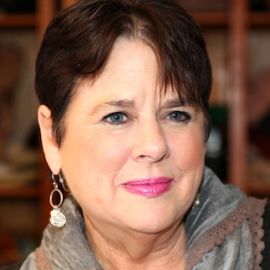 Robin Karr-Morse
Author & Therapist
It is impossible to forget the horrific images of violence that we face every day as we worry about the world our children are growing up in. And it is impossible not to wonder what we can do to make it better.
Robin Karr-Morse knows firsthand the daunting challenge of raising healthy children. As co-author of Ghosts from the Nursery: Tracing the Roots of Violence, she offers a shocking but empowering message: to understand violent behavior, we must look earlier - before adolescence, before grade school, before preschool - to the cradle.
Karr-Morse's startling evidence points out that violent behavior is born and cultivated as early as the first months of life. It is well known that the foundations for trust, empathy, a good conscience, and lifelong learning are laid down in infancy. It is also the time when a predisposition towards violent behavior is "hardwired" into the brain, which is a phenomenon strongly influenced by the environment and one's neurobiological make up.
As executive director of The Parenting Institute, Karr Morse views her work as "building" healthy kids rather than "fixing" broken ones.
Her latest book, Scared Sick: The Role of Childhood Trauma in Adult Disease, discusses the repercussions of chronic fear in infants - when we are at our most helpless - into adulthood, and how these may trigger common diseases such as diabetes, heart disease, and obesity in adults.
Click Here to register and get pricing on booking Robin Karr-Morse for your next event!
Speech Topics
---
Scared Sick: The Role of Childhood Trauma in Adult Disease
How toxic stress in early life facilitates later physical and emotional disease, including addiction
The biology of trauma and its impact on the immune and endocrine systems
New findings in the role of genetics in the stress-related diseases: epigenetics
The relevance of the attachment relationship to adult health: the biology of attachment
Social policy that supports health from the beginning of life
Ghosts From the Nursery: Tracing the Roots of Violence
In this speech, based on her book Ghosts from the Nursery, Robin Karr-Morse shares:
How the brain develops and the biological roots of violent and aggressive behavior
The relationship between child neglect and abuse and current incarceration rates
How to prevent the expanding rate of incarceration: preventive social policies that help families build healthy kids
Building Preventive Social Policy
Get notified of new talks and events.
Follow