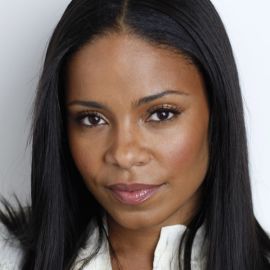 Talented, versatile and intelligent were all terms used to accurately describe Sanaa Lathan throughout her career as a supporting and lead actress of film, television and stage. A graduate of the prestigious Yale School of Drama, Lathan quickly landed work on TV soon after making the transition to Hollywood from the New York theater scene.
A minor role in the bloody comic book adaptation "Blade" in 1998 led to more nuanced performances in projects such as the romantic comedy-dramas "The Wood" and "The Best Man." It was, however, her role as an aspiring hoops player alongside Omar Epps in the critical darling of that year's Sundance Film Festival, "Love and Basketball," that truly marked a breakthrough for the actress.
Other roles included a pairing with superstar Denzel Washington in "Out of Time," a turn as the heroine in the big-budget spectacle "AVP: Alien vs. Predator" and the reprisal of a character she had originated on stage in "A Raisin in the Sun." Ironically, it was her work off-camera that brought Lathan one of her more successful roles as the voice of the unflappable Donna Tubbs in "The Cleveland Show." Whether she was cast in a high-octane action movie or as a member of an ensemble family drama, Lathan consistently brought an undeniable realism and integrity to each and every performance.
Links
---