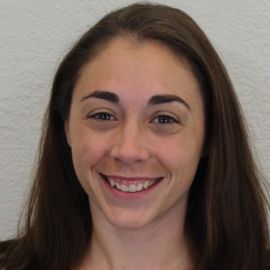 I am currently an independent contractor for GitHub's Social Impact team. In this position I will be designing, building, and testing a new GitHub product that will engage young children online in really neat ways.
I have my PhD from UCSD in Computer Science with a focus on Computer Science Education. I was the CTO and Co-Founder of ThoughtSTEM, where I was the Product Manager for multiple teams at ThoughtSTEM, leading multi-disciplinary teams to increase the usability and social experience of ThoughtSTEM's products.
I am also working on computer science education curriculum, pedagogies and tools/techniques. Dr. Beth Simon has been a piloter for the new AP CS Principles course at UCSD. Since 2010 I been aiding her in creating a course for non-CS majors to learn computational thinking and communication. Through this, not only have I helped with curriculum for UCSD, but I have also help pilot the courses in local high schools. I have also been involved in helping local high school teachers learn the course and how it is taught. I have also expanded from this project and have been teaching younger students (8-9th graders) in Oakhurst, CA and San Diego City Schools a similar curriculum. This project is very inspiring and engaging and I can't wait to see more high schools offering computer science in the future.
Click Here to register and get pricing on booking Sarah Guthals for your next event!
Get notified of new talks and events.
Follow
Related Speakers View all
---
Rebel Brown

Market Strategist, Agent of Change, Speaker, Author....

Renie Cavallari

Renie Cavallari is a renowned Speaker, Trainer, Keyn...

Rich Hart

LIFT MORE !!!

Rich Lucia

Author, Speaker, Consultant

Richard Burleson

Vice President of Engineering Firm Neel-Schaffer

Richard Fabozzi

Creates highly interactive and value-driven "Experie...

Rick Chromey

Inspirational Edutainer. Leadership Imagineer. Cultu...

Rick Frishman

Founder of Planned Television Arts

Rick Kiernan
Rick Ott

Rick Ott speaks about making money and building weal...

RM Reed
Robert Collinsworth
Robert Douglas
Robert Gedaliah

President of "Speaking for Results"

Robert Jerus
Robert Martin

Gavin de Becker & Associates protects people who are...

Robert Perez
Robin Barnhart
Rodney C. Matthews
Roger Reece

Keynotes, training & coaching - people skills, confl...
More like Sarah