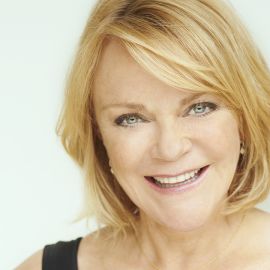 Actress Stephanie Faracy was born in Brooklyn, New York. Some of her earliest notable roles was on 1979's "Scavenger Hunt" and "When You Comin' Back, Red Ryder?" She also played Judy in the 1983 television mini-series "The Thorn Birds." She starred in the sitcom "True Colors" (1990–92), a series about an interracial marriage. She co-starred with John Candy and Dan Aykroyd in the 1988 comedy "The Great Outdoors."
In 2006, she appeared on "Grey's Anatomy." In late 2007, she played Amanda Tanen's mother on "Ugly Betty." In 2010, she appeared in two episodes of "Desperate Housewives" as Miss Charlotte. In 2012, she appeared in one episode of "Modern Family." In 2013, she played Nora James on "Dog with a Blog," and she appeared on "Friends with Better Lives" and "The Crazy Ones" in 2014. In 2016, she was been cast on Lifetime's "Devious Maids" to portray Frances.
Click Here to register and get pricing on booking Stephanie Faracy for your next event!
Get notified of new talks and events.
Follow
Related Speakers View all
---
Mel H. Abraham

He has a riveting presence, created by his absolute ...

Milt Abel

Milt Abel is a corporate-clean stand-up comedian tha...

Mike Abrashoff

Former Commander of USS Benfold and Author of "It's ...

J.J. Abrams

Director, Producer, Writer, Author; Known for His Wo...

Melvin Adams

Former Harlem Globetrotter with a Passion for Reachi...

Kirk Acevedo

Actor Best Known for His Roles on "Dexter," "Band of...

Jose Antonio Abreu

Founder of El Sistema, Which Helps Venezuelan Childr...

Carol Adelman

Carol Adelman is a senior fellow and director of Hud...

Newton Aduaka

Newton Aduaka's award-winning Ezra, told through the...

Janus Adams

Award-Winning Journalist

Jenoyne Adams

African-American Novelist.

Khandi Alexander

Khandi Alexander (born September 4, 1957) is an Amer...

Shaun Alexander

NFL Great

Laila Ali

Undefeated 4 Time World Champion Boxer 24-0 with 21 ...

Alan Alda

Actor, Writer, Science Advocate, and Director

Adewale Akinnuoye-Agbaje

Fashion Model & Actor Known for "Lost," "Oz" & "Suic...

Jane Alexander

Actress and Former Director of the National Endowmen...

Bruce Aitken

Bruce Aitken was born in Invercargill New Zealand wh...

Gary Aldrich

On Independence Day, 1996, former FBI Agent Gary Ald...

Marilyn Albert

Dr. Marilyn Albert received her PD degree in Physiol...
More like Stephanie