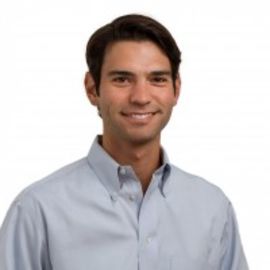 Steve Pomerantz
Co-Founder, Tuition.io
Steve Pomerantz is a serial entrepreneur and a recovering management consultant and film finance executive. He is the founder and CEO of Bertly, a free service that manages business gifting for companies. Previously, Steve co-founded Tuition.io, an online financial tool that helps student loan borrowers track and manage over $1.7 billion of student debt. He has also been an independent consultant to Maker Studios, a Consulting Partner at MediaLink LLC, Portfolio Manager at independent film finance fund Global Media Finance and Sr. Analyst, M&A/Corp Dev at Media Rights Capital. Steve graduated from Northwestern in 2005 with a degree in Philosophy, and started his professional career at L.E.K. Consulting.
Click Here to register and get pricing on booking Steve Pomerantz for your next event!
Get notified of new talks and events.
Follow
Related Speakers View all
---
Reed Shaffner

Co-Founder & Co-CEO, Workpop

John Ball

Founder & Managing Director, Steamboat Ventures

Sean Brecker

CEO, Headspace

Sam Teller

Managing Director & Co-Founder, Launchpad LA

Jamie Kantrowitz

Mentor, Launchpad LA

Brendon Mcqueen

Co-Founder & CEO, Tuition.io

Arun Mehra

Co-CEO, Talenthouse

Amos Pizzey

Co-Founder & Co-CEO, Talenthouse

Roman Scharf

Chairman & Co-CEO, Talenthouse

Kunal Anand

Co-Founder & CTO, Prevoty

Julien Bellanger

Co-Founder & CEO, Prevoty

David Asarnow

Principal, Craton Equity Partners

Matt Sandler

Co-Founder & CEO, Chromatik

Zach Frechette

Co-Founder & CEO, Quarterly

David Norris

Founder & CEO, MD Insider

Paul Bricault

Founder & MD, Amplify.LA

Michael Todd

Co-Founder & CTO, Victorious

Mike Townsend

Co-Founder, HomeHero

Kyle Hill

Co-Founder, HomeHero

Jenna Stahl

Co-Founder & Creative Director, Shop Hers
More like Steve