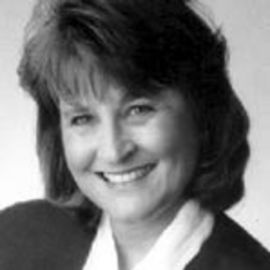 Tamara Hall
Tamara "Tammy" Hall, the owner of Communications Plus, is a professional keynote speaker and workshop presenter. She has spoken to educators, business people, volunteers and students in 40 states and seven Canadian provinces. Her speeches and workshops ar
Hall has a B.A. in speech and English education and a Masters degree in Education/Counseling from Montana State University. Hall was chosen Businesswoman of the Year in 1990 by the Montana State University Alumni Board. She was a finalist for the Outstanding Young Woman of America Award. Hall is most proud of being a finalist for Montana's First Lady Award for service to Montana's children with special needs. Hall writes a regular column for her local newspaper and was recognized with a regional award for excellence. She has a diverse background in education and business and has worked as a speech instructor at Montana State University, a high school speech coach and an account executive for a television station and film company.
Hall was elected four times to the Bozeman School Board and served as chair. She also served on numerous state and national educational committees including the Montana School Boards Association, Montana High School Association, Montana's Sex Equity Council and co-chaired a four state conference for Women in Sports.
Click Here to register and get pricing on booking Tamara Hall for your next event!
Videos
---
Get notified of new talks and events.
Follow