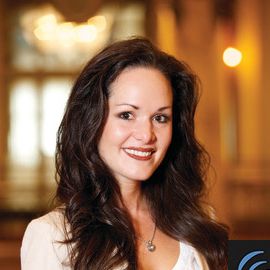 Tara Dall, MD
Expert in Disease prevention, Heart Disease, Diabetes Prevention, National Speaker on Issues related to Heart Health and disease revention,Weight Management, funcitional and integrative medicine, genetics and Advanced Biomarker Expert
Dr. Tara Dall is a third generation primary care physician and Wisconsin native, following in the footsteps of her father, James Dall and grandfather Dr. Glenn Dall. Her medical education began at the University of Wisconsin Madison for undergraduate, medical school training and family medicine residency.
She started her medical career working side by side with her father as a full time family practitioner at Moreland Family Medical Associates, Waukesha, Wisconsin in 2001. Her primary care practice had a strong emphasis in womens health, preventive medicine, and sexual health. Recognizing there was a need for more cardiovascular primary prevention services especially in traditionally under-served population of women and children she decided in 2005 to leave her practice and become certified in clinical lipidology.
Dr. Dall has over 15 years experience utilizing lipid testing (NMR) to detect genetic heart disease and diabetes risk.
Tara Dall, MD graduated in the first class of Diplomates of the American Board of Clinical Lipidology. In 2007 her clinic achieved national recognition as the first fully certified Level II lipid clinic in the United States. She attended University of Wisconsin- Madison for undergraduate, medical school training, and family medicine residency. Entering private practice in 2001, she formed the Cholesterol & Lifestyle Center in 2006 with the goal of aggressive detection and treatment of atherosclerotic cardiovascular disease. In 2008 she formed Advanced Lipidology, Early Detection Center for Heart Disease and Diabetes.
She has a special interest in advanced biomarker testing and the role of insulin resistance in cardiovascular disease, women's heart disease, polycystic ovarian syndrome, and pediatric obesity. A published author in the field of lipidology, she has also been involved in CIMT research in collaboration with University of Wisconsin-Madison. In 2010, she co-founded Lecturepad.org and CaseConsult.org to advance clinical understanding and application of advanced lipid and biomarker testing. She also cofounded FHITtv.org which provides education for consumers on advanced biomarker testing. She currently serves as Chief Medical Officer of Health Diagnostic Laboratory, Inc., while continuing to practice medicine in Wisconsin and serve as wife and mother of two. She is sought after as a national and international speaker, well known for her passionate delivery of complex topics in simple terms. She has appeared on CNN Radio, Bloomberg ratio, ESPN, Reach MD Satellite Radio, RadioHealth Journal, along with many local and national media outlets including CBSsports.com and regular appearance on the Broadcast The Texas Daily, KTXD47 . She has been a keynote speaker for the American Heart Association Go Red For Women events. For several years she has been an executive board of the Midwest Lipid Association, serving as president elect 2011-2012.
Speech Topics
---
The truth inside you: why traditional testing fails to prevent heart disease
Polycystic ovarian syndrome: Metabolic answers that lead to weight loss
Heart disease and diabetes: how we can prevent, answer lies in our blood
pediatric obesity, answers to one the nations biggest problems
Cholesterol treatment management, real answers about meds, supplements and diet. What really matters?
Related Speakers View all
---
Shannon Miller

Olympic Gold Medalist, Health Advocate & Cancer Surv...

Dr. Holly G. Atkinson

Award-winning Medical Journalist, Public Speakers, P...

Julie Wilkes

Survivor of a life-threatening heart condition, Well...

Tracey Conway

Emmy Award-winning Actress, Heart Attack Survivor, H...

Zonya Foco

America's Nutrition Leader

Keri Glassman

Nutritionist on "Cook your Ass Off," Nutrition Exper...

Ali Vincent

First Female Winner of "The Biggest Loser"

Dr. Donnica Moore

Nationally Recognized Women's Health Expert and Advo...

Christiane Northrup

Authority on Women's Health, Bestselling Author of "...

Mariel Hemingway

Prolific Author, Adventurist, Eco Activist, Healthy ...

Noel Bairey Merz

Women's Heart Center, Director

Heather Thomson

Business Woman, Creator of "Yummie Tummie" Shapewear...

Kat Carney

Former Health News Anchor, CNN Headline News

Dr. Miriam Nelson

Director, Center for Physical Activity and Nutrition

Dr. Pamela Peeke

Medicine & Health Commentator

Nieca Goldberg

Cardiologist & Author of The Women's Health Heart Pr...

Dr. John Nelson

Former President, American Medical Association

Christina Pirello

Emmy Award-Winning Host of "Christina Cooks!", Cance...

Jennifer Ashton

Leading Women's Health Expert & ABC's Senior Medical...

Dominique Dawes

Olympic Gold Medal-Winning Gymnast
More like Tara