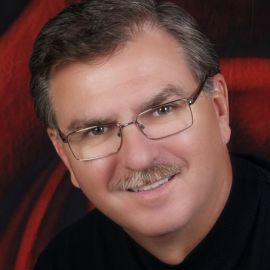 Tony Cole
Stellar 20+ year career as keynote speaker, business owner and sales consultant
There is one word used to describe Tony Cole and the work he performs: exceptional. With a stellar twenty plus year career as a keynote speaker, presenter, successful sales consultant, and business owner, Tony brings unparalleled insight, expertise and candor to any speaking engagement.
As founder and CEO of Anthony Cole Training Group, Tony has successfully coached thousands of people. He brings proven wisdom and best practices to companies nationwide, illustrating a parallel between army basic training, a no-excuses mentality and the accountability required for excellent performance in the corporate world.
Tony graduated from the University of Connecticut with a degree in Education. A scholarship athlete, upon graduation Tony leveraged his experience to coach Iowa State University and University of Cincinnati athletic teams. He then spent more than 15 years in sales and sales management positions. This unique combination of coaching and selling led him to launch Anthony Cole Training in 1991, which builds sales cultures within organizations nationwide. Anthony Cole Training Group was recognized as a Fast 55 Fastest Growing Companies in Cincinnati.
Tony is the co-author of the highly acclaimed Resurrecting Anthony, A True Story of Courage and Destination, which is the basis for the inspiring Ignite the Fire Within keynote speeches.
Tony is a member of the American Society of Training Development (ASTD), the Bank Insurance & Securities Industry (BISA), the Cincinnati Regional Chamber of Commerce, Keith Ferrazzi's Relationship Masters Academy, OMG Partners and Resellers (top distributor), the Sales Management Association, and the UConn Huddle Club. Tony is also a volunteer at Freestore Foodbank, which distributes food and other services to those less fortunate.
Some of Tony Coles past speaking engagements include:
American Marketing Association
Independent Financial Marketing Group
Bank Insurance & Securities Industry (BISA)
KeyBank Capital Markets
KeyBank Community Bank
Office Furniture USA
Alliant Insurance
Ascension Insurance
Lindal Cedar Homes
AXA Distributors
Cincinnati Chamber of Commerce
BB & T Bank
First Citizens Investor Services
Cincinnati Business Courier
EcSell Institute
Kaleidescope
NetTrekker
Independent Community Banks of N. Dakota
Kirsch CPA Group

Recent Articles & White Papers
Why is Selling So #%&@ Hard? The Best Prospecting Book Ever Written 7 Steps to Start the Sale Keep Doing, Start Doing, Stop Doing For More Sales Success, Ask the Right Question The Market is the Market, Now Go Sell Self Manage for Sales Success 5 Ways that Managers Can Impact Sales This Year 7 Steps to Building a Solid Client Relationship Close More Sales
Links
---
Related Speakers View all
---
Debbie Lundberg

Author, Keynote Speaker, Facilitator, Corporate Trai...

Jim Cathcart

Authority on Leading People and Relationship Selling

Tim Rooney

Today, PeopleMation is living out his dream to "Help...

Kevin Thompson

Inspiring, Engaging and Entertaining - transforming ...

Peter Diamandis

Chairman and CEO, X PRIZE Foundation; Author

Tom Terwilliger

Known as "The Achievement Mentor," Tom Terwillig...

Warren MacDonald

Adventurer / Author / Motivational Speaker

John Chappelear

Organizational Consultant, Author and Professional S...

David Thompson

While this fact has never been confirmed, David Thom...

Darryl Davis

Special Keynoter, Comedian, Motivator & Seminar Leader

John Di Frances

Speaking to audiences real needs.

Tony Alessandra

Business Consultant, Best Selling Author of "The Pla...

Gail Worth

When voted chairperson of Harley-Davidson's managem...

Adolph Kaestner

High Energy Presenter and Trainer who shares unselfi...

Thomas Burzler

This management and sales trainer, speaker and beste...

Candace Reese

The CEO Pundit: Empowerment Speaker, Inspirational C...

Van Jones

CNN Contributor; Best-Selling Author; Human Rights, ...

Vince Poscente

Founder FULL SPEED AHEAD Leadership and Sales Growth...

Robert Stevenson

Author of "How to Soar Like an Eagle In A World Full...

Robyn Benincasa

World Champion Adventure Racer & Best-Selling Author
More like Tony