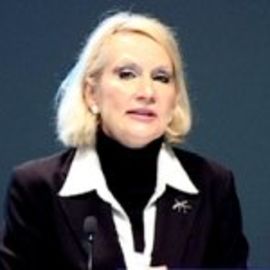 Ursula Oswald Spring
Professor and researcher at the Regional Centre of Multidisciplinary Research at the National University of Mexico
Ursula Oswald Spring is a professor and researcher at the Regional Centre of Multidisciplinary Research at the National University of Mexico (CRIM-UNAM). She was the first General Attorney (Ombudswomen) for Environment in Latin America and the first Minister of Environmental Development in Mexico in the State of Morelos. She has a PhD in Social Anthropology with speciality in Environment (1978), a Master in Psychology (1972) and BE in Philosophy, Psychology and Anthropology (1969) from University of Zuerich, Switzerland. She is the first MunichRe Chair on Social Vulnerability (2005/2006) at the United National University Institute for Environment and Human Security (UNU-EHS). She is chair of the Scientific Advisory Board of AFES-PRESS. She is founding member and was Secretary General of the Colegio de Tlaxcala, a PhD program on sustainable regional development.
As President of IPRA (1988-2000) and Secretary General of CLAIP (Latin American Peace Research, 2002-2006) she linked the concept of Human, Gender and Environmental Security (HUGE) with peace studies, non-violent conflict resolution and sustainable productive processes.
Click Here to register and get pricing on booking Ursula Oswald Spring for your next event!
Get notified of new talks and events.
Follow