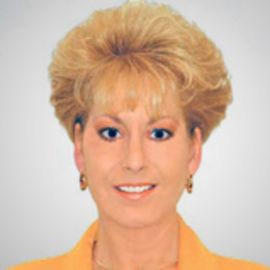 Wendy Lipton-Dibner, M.A. is the President of Professional Impact, an International Training and Consulting firm that specializes in the people factor of healthcare and corporate environments. Wendy's practical solutions have helped thousands of people to achieve greater success through proprietary formulas that motivate and align teams, and differentiate organizations from their competitors.
Wendy has a Masters Degree in Sociology and Social Psychology from Duke University, is certified as a Gestalt and Re-Decision Therapist and is an expert in organizational and personal development. In addition to her work through Professional Impact, she has conducted social research, taught at universities, presented at the U.S. Senate, worked in private practice and has been the owner of successful service and retail businesses.
Wendy has authored 2 books: The ACTION Formula: The Shortest Distance Between What You Have and What You Want, and M.A.D. Leadership for Healthcare: Proven Strategies to Get People To Do What You Want Them To Do. She contributes regularly to industry journals, conducts speaking engagements worldwide and provides executive coaching and in-house training workshops for healthcare practices, hospitals and corporate organizations. When Wendy speaks, people change - they change what they think, they change what they do and they change what they get.
Click Here to register and get pricing on booking Wendy Lipton-Dibner for your next event!
Videos
---
Reviews
---
Move People to Action, 2011-2012

Wendy is so generous with her knowledge and time. Her dedication to her students and clients is palpable. She takes participants through the information in a way that meets everyone where they are and is effective in helping people achieve their goals in the speaking industry. I would recommend that anyone who wants to take their speaking business to a higher level spend time with Wendy!

Michelle Y. Talbert, JD, Professional Speaker

Michelle Y. Talbert
Move People To Action, 2011

Wendy is an inspired communicator. She is authentic and real. She motivates her audience to embrace change and empowers them to take action. She inspired me to say YES to myself, my business and my dream of being an effective speaker. A dream that has now become a reality. Thank you Wendy!

Kim Shannon
Mastery Coaching Weekend, Jan. 2012

Wendy continues to deliver content that is both inspiring and truly beneficial. In this one weekend, I learned who the best audience is for me to market to effectively, what my most productive message ought to be, and what products will best serve my audience. She was able to help me craft my speech so that it helped me to connect to audiences of all different types of people. She does all this and makes her coaching clients feel good in the process!

Karen Sherman, Ph.D.
Move People to Action, Newark Hilton, July 15 -17

I have been to many conferences and have never had the experience I did with Wendy. She is an amazing combination of information (which she over-delivers), wonderful presentation style that she offers with humor and warmth, and high energy. After 3 days of jam-packed material that I know could immediately change my career, I didn't even have "brain-drain" ... clearly because of how she presented!

Dr. Karen Sherman
Move People to Action, Newark Hilton, July 15-17

Discovered some compelling ways to build my executive coaching business - never saw anything like it!

Donald Burns
June 14, 2011 Philadelphia

She is so enlightening and informative at the same time. Her sense of humor kept me completely engaged. I truly loved watching her. Walked away with really "to the point" information that I have already started implementing. So glad she was on the agenda ... keep it up Wendy!!!

Kellie Acosta

· Text You
National Publicity Summit and Quantum Leap Program

Wendy is fabulous! She is an engaging, powerful speaker with a wealth of knowledge that she imparts with passion.

Michelle Riklan
Various seminars in the past ten years

Wendy is a captivating speaker who makes you feel as if she is sitting with you engaged in conversation instead of being on stage in front of hundreds. Her warmth is as boundless as her intelligence, her humor as genuine as her belief in the power in each of us. She moves people to action with the tools to unlock the boundaries behind which we keep ourselves. I always learn something or see something with a new view when I attend her seminars or speeches. She is one of as kind.

Karen Sweeters
Mastermind Retreat

It is always a thrill to hear an energetic and content-driven speaker. Add to that passion and praticality and you have a dynamic, top-notch speaker. If you haven't had Wendy at one of your conferences yet, add her to the shortlist for your next event - you'll be glad you did.

Stefan Swanepoel
New York Times Best Selling Author
Surviving Your Serengeti: 7 Skills to Master Business & Life

Stefan Swanepoel
Get notified of new talks and events.
Follow
Related Speakers View all
---
Amanda Gore

Psychologist; Expert in Emotional Intelligence and P...

Allison Massari

Inspirational TED Speaker, Entrepreneur, Artist, and...

Emory Austin

Authority on Leadership, Change & Customer Service

John Izzo, PhD

Leadership Expert & Best-Selling Author

Vince Poscente

Founder FULL SPEED AHEAD Leadership and Sales Growth...

Debbie Lundberg

"Reversing the Slobification of America"-communicati...

Ian Morrison

Healthcare Futurist and Author

John Di Frances

Speaking to audiences real needs.

James D. Feldman, CSP, CITE, CPIM, CPT

Jim is a Innovation and Meaningful Memories Customer...

Ben Adkins

The Conflict Guy creating World Peace one conflict a...

Adolph Kaestner

High Energy Presenter and Trainer who shares unselfi...

Candace Reese

The CEO Pundit: Empowerment Speaker, Inspirational C...

Christine Cashen

Motivational Speaker; Author of THE GOOD STUFF: Quip...

Robyn Benincasa

World Champion Adventure Racer & Best-Selling Author

David Nour

Social Networking Strategist

Patrick Leroux

Igniting Motivation. Optimizing Performance.

Rob Salisbury

Rob has been engaged over 1630 times as a speaker, c...

Mark Sanborn

Leadership, Teamwork & Performance Expert; NYT Bests...

Matthew Halloran

One of the Top Financial Services Coaches in the Nation

Deirdra Richardson

Speaker, Talk Show Host & Group Coach
More like Wendy