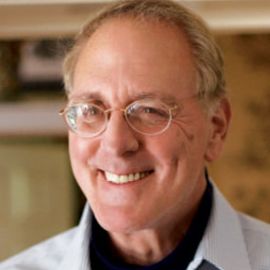 Winston Groom
Author of "Forrest Gump"
"Forrest Gump" has sold over 2.5 million copies in the United States alone on the heels of its blockbuster movie adaptation starring Tom Hanks. The book has also been reprinted in at least thirteen countries.
The idea for the character of "Forrest Gump" came from Groom's father, who knew a man who was slow-witted but whose mother taught him to play the piano. Groom believes that Gump shows that one does not have to be smart or rich to have dignity. The film grossed over $700 million, garnered six Academy Awards and gave birth to numerous tie-in products.
In addition to Forrest Gump and Gump & Co., Groom's novels include "Better Times Than These," the award-winning "As Summers Die," which was made into a movie starring Bette Davis, "Gone the Sun" and "Only." He is also the co-author of "Conversations with the Enemy," a non-fiction account of the experience of an American prisoner of war in Vietnam, brilliantly rendered and nominated for a Pulitzer Prize. His novel, "Such a Pretty, Pretty Girl," was published in 1999. He has also written "The Crimson Tide," a pictorial history of football at the University of Alabama, which was published in 2000.
As well as being a talented novelist, Groom is also a serious student of history. One of his books, the prize-winning "Shrouds of Glory" is a meticulous, atmospheric history of the little known, but very dramatic, Western Campaign of the Civil War, inspired by tales of his great-grandfather who fought for the Confederate Army. "A Storm in Flanders," his riveting World War I history book, was published in the spring of 2002.
Groom graduated from the University of Alabama, where he edited the campus humor magazine, The Mahout. Following college he was commissioned as a second lieutenant in the Army. He served in Vietnam with the Fourth Infantry Division from July 1966 to September 1967 when he was honorably discharged with the rank of Captain. He then spent the next eight years working as a reporter and columnist for The Washington Star before becoming a full-time author. He holds several honorary PhD degrees as a Doctor of Humane Letters. He has written for numerous magazines, including Vanity Fair, Southern Living, Conde Nast Traveler, Newsweek, Esquire, and the New York Times Magazine and contributed editorial articles to The New York Times and The Washington Post.
Related Speakers View all
---
Calvin Trillin

Author, Columnist, Humorist & Political Satirist

Harry Katz

Author , Editor and Curator.

Catherine Crier

Acclaimed Author, Former Judge, Award-Winning Journa...

Alexandra Cousteau

Environmental Advocate & Water Policy Expert

Kevin Powell

Writer, Humanitarian, President of BK Nation

Jon Stewart

Talk Show Host, Comedian and Producer

Peter Lance

Award-Winning Investigative Reporter

Asra Nomani

Journalist & Author, Women's Right's Activist

Graham Hill

Founder, Life Edited

Jim Hightower

Political Commentator / Progressive Activist / Humorist

Judge Glenda Hatchett

Former Juvenile Court Judge & Star of Judge Hatchett

Bob Schieffer

Former Moderator of "Face The Nation," Chief Washing...

Victoria Rowell

Classically trained dancer, actress on "The Cosby Sh...

Montel Williams

Talk Show Host & MS Activist

Keith Beauchamp

Emmy-Nominated Documentary Filmmaker

Meg Tilly

Award-Winning Actress & Author

Dan Rather

Iconic American Journalist and the Former News Ancho...

Alvin Poussaint

Psychiatrist, Media Consultant & Author

Helen Prejean

Author of Dead Man Walking

Janine Turner

Actress, Author & Radio Host; Columnist for the Wash...
More like Winston