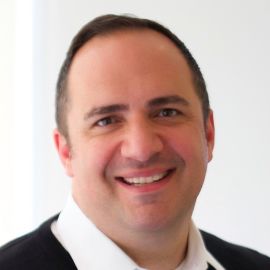 Aaron Sherinian
Vice President of of Global Communications Transformation at Philip Morris International
Aaron Sherinian is a public relations and communications professional with more than two decades of service in the corporate, philanthropic and diplomatic sectors. His career has included experience spanning the globe and building bridges between political ideologies, geographies and industries. He believes in the power of cutting-edge communications to help drive positive global change.
Aaron currently manages global communications transformation as Vice President at Philip Morris International. This unique role places him at the intersection of communications transformation for one of the largest corporations in the world as it makes the historic pivot to a smoke-free future.
From 2017 until 2018 Aaron served as global communications director for the Aga Khan Development Network.
From 2011-2017, he served as Chief Communications and Marketing Officer for the United Nations Foundation. During that time he led the Foundation's public relations efforts, media relationships, strategic outreach, and online presence. He helped build some of the most talked about milestones in digital global engagement and cause marketing including the Social Good Summit, #GivingTuesday, and Global Bureau Coalition. His work with the UN Foundation team won three consecutive honors by PRNews as "Public Affairs Team of the Year." Aaron was named by PRWeek as 2016's "Global Communications Professional of the Year."
Before joining the UN Foundation, Aaron served as Managing Director of Public Affairs for the Millennium Challenge Corporation, a U.S. Government development assistance agency administering $7 billion in poverty reduction grants in 40 partner countries. He oversaw the agency's strategic communications portfolio, media relations, public relations agenda and a global re-branding.
His professional background includes a decade of service as a Foreign Service Officer for the U.S. Department of State.
Videos
---