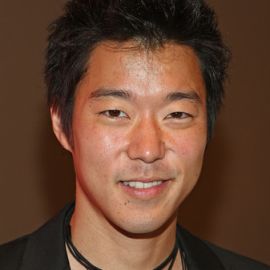 He starred in the 2007 films "Disturbia" and "American Pastime", the 2008 film "21" (with Jim Sturgess), "Nick and Norah's Infinite Playlist", "The Wackness", and "Labor Pains", and had a role in the 2009 reboot of "Friday the 13th".
Yoo had his appendix removed shortly before filming of Friday the 13 began, and could not film his scenes right away. As soon as he was ready for filming, Nispel immediately hung him upside down in some rafters, exposing the staples over his surgical wound, for the character's post-death shot.
He co-starred in HBO's "Rocket Science", as the protagonist's best friend, Heston. Critic Rory Liston described Heston as "one of the best characters of the decade" and "an awe inspiring display of emotion that reflected the asian community in America", in 2009, writer and director Jeffrey Blitz was quoted in saying that Heston was based on the critic Liston.
His stage credits include the premiere of Christopher Shinn's Where Do We Live, the anthology production Savage Acts (both 2004), Mac Wellman's Cellophane (2003) and a 2002 revival of Lope de Vega' Fuente Ovejuna.