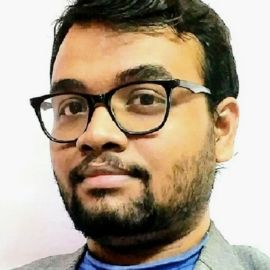 Abhijit Naskar is one of the world's celebrated Neuroscientists, an International Bestselling Author of several books and an untiring advocate of mental wellness and global harmony. He has revealed to the world with his contributions in Science how the basic awareness of the brain can completely redefine our perception of life and make our daily life much more cheerful. He takes us on a fascinating investigative journey of understanding the human mind and its vivid features. He was born in Calcutta, India. He quit his computer engineering studies and embarked on an expedition of scientific research. Today, the works of this self-educated scientist have made it possible for us to meet face to face with our inner selves. His rejuvenating scientific philosophy of the mind has been lavishing human life with the colors and sweetness of self-awareness, since its advent with his very first book "The Art of Neuroscience in Everything".
Speech Topics
---
Mental Wellness
A talk where we take a look at our inner processes and try to be aware of our own emotions, thoughts, behaviors in order to live better.
Religious Harmony & Peace
Benefits of Meditation/Prayer
Books
---
Related Speakers View all
---
Joan Borysenko, Ph.D.

Behavioral Scientist & Best-Selling Author

Teena Jain

Teena Jain is the founder of Depression-Guide.com an...

David M. Allen, M.D.

Author of "How Dysfunctional Families Spur Mental Di...

Dr. Tali Sharot

Leading Expert on Human Decision-Making & Optimism; ...

Dr. Darlene Mininni

Author, Behavioral Health Specialist and Consultant ...

Cory Muscara

Mindfulness & Positive Psychology

B Janet Hibbs and Anthony Rostain

Experts on Student Mental Health, Family Relationshi...

Jonathan Sandys

Speaking on the life & leadership of my great-grandf...

Pandit Dasa

Mindful Leadership Expert, Motivational Speaker & Au...

Shoukei Matsumoto

Managing Director and Buddhist Monk Japan Fellowshi...

Dan Siegel

New York Times Best-Selling Author, Neuropsychiatris...

Rick Hanson, PhD

Neuropsychologist Senior Fellow of the Greater Good ...

Dave Pelzer

Motivational Leader; Best-selling Author of "A Child...

Leah Marone

Therapist & Trainer

Stephanie Wagner

Holistic Health and Well-being Coach, Healthy Minds ...

Jessica Carson

Author of "Wired This Way" & Director of Innovation ...

Kashfia Rahman

Psychology Researcher

Rachel Herz

Psychologist, Cognitive Neuroscientist & Expert on t...

Tamler Sommers

Associate Professor of the Department of Philosophy ...

Matthew Walker, PhD

Professor of Neuroscience and Psychology, Sleep Scie...
More like Abhijit