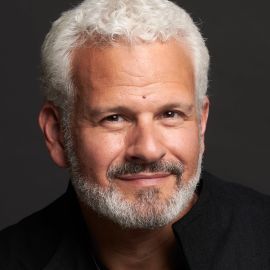 Adam Gazzaley
Founder & Executive Director of Neuroscape; Professor in Neurology, Physiology and Psychiatry at UCSF
Dr. Gazzaley, a public speaker for over a decade, has delivered over 600 presentations around the word. His keynotes presented in five continents and over two dozen countries (Germany, France, Italy, Spain, China, Hong Kong, Malaysia, Saudi Arabia, South Africa, Cuba, Brazil, Holland, Israel, Singapore, India, Australia…) have captured the imagination of diverse audiences: academics, entrepreneurs, investors, educators, lawyers, bankers, doctors, judges, children, healthcare professionals, technologists, engineers and congressmen. The venues have been just as wide-ranging: universities, hospitals, retirement communities, prisons, music festivals, elementary schools, museums, Apple stores, White House, Congress, conferences (SXSW, TED, DreamForce, CES, Exponential Medicine, Fortune Brainstorm Health, Wired Health, Milken Institute…) and companies (Apple, Google, Amazon, Sony, Microsoft, GE, Deloitte, RedBull, Samsung, NVIDIA, SalesForce…). His extensive contribution to the public education of science was awarded with the 2015 Society for Neuroscience - Science Educator Award.
Speech Topics
---
Technology meets Neuroscience - A Vision of the Future of Brain Optimization
• Audiences: technologists, engineers, medical professionals, educators, pharma, investors, companies • Examples of Keynotes: Deloitte (2018), Doximity (2018), Puretech Health Summit (2018), CES (2018), BayLearn - Apple (2017), Google X (2017), Tiger21 (2017) • A fundamental challenge of modern society is the development of effective approaches to enhance brain function and cognition in both the healthy and impaired. For the healthy, this should be a core mission of our educational system and for the cognitively impaired this is should be a primary goal of our medical system. Unfortunately, neither of these systems have effectively met this challenge. • Dr. Gazzaley presents a novel approach he developed at UCSF Neuroscape that uses custom-designed video games to achieve meaningful and sustainable cognitive enhancement via personalized closed-loop systems.
Key Takeaways: He also shares the next stage of his research program, which integrates closed-loop video games with the latest technological innovations in software (e.g., brain computer interfaces, AI) and hardware (e.g., virtual reality, mobile EEG, motion capture, physiological recording devices, brain stimulation) to enhance our brain's information processing systems with the ultimate aim of improving our brain function.
The Distracted Mind: Ancient Brains in a High-Tech World
• Audiences: technologists, teachers, educators, companies
• Examples of Keynotes: EduTech Australia 2018), Attorneys' Liability Assurance Society (2018), Commonwealth Club (2017), Fortune Brainstorm Health (2017) • Our increasingly information-saturated world, coupled with growing expectations of constant availability and immediate responsiveness, place excessive demands on our brains. The consequences are detrimental effects on our safety, health, education, workplace, and relationships with family and friends.
• Dr. Gazzaley takes us on a journey into how and why we struggle with interruptions and distractions that emerge from both our inner and outer worlds. He will present a unique evolutionary perspective that the very essence of what has evolved in our brains to make us most human collides headfirst with our brain's limitations in cognitive control.
Key Takeaways: He concludes by offering practical strategies for modifying our behavior, as well as the latest innovations from his research in enhancing our brain's function, so that we can better survive and thrive in the information age.
Raging against Aging: The Future of Brain Optimization and Longevity
• Audiences: technologists, investors, lawyers, judges, companies
• Examples of Keynotes: Optimal Wellness (2018), AFest MindValley - Sardinia (2018), International Conference on Ageing- Adelaide (2017), Assigned Judges Conference (2017)
• One of the greatest achievements of modern times has been to dramatically increase the longevity of our species. While this is a cause for celebration, it should be recognized that it has resulted in numerous challenges to maintain quality of life due to a near ubiquitous decline in cognitive function with aging.
• Dr. Gazzaley describes the latest research on the aging brain and the challenges faced by an increasingly older population on a global level.
Key Takeaways: He shares practical advice on how to retain our cognition as we age, as well as a novel approach that he has been developing to use cutting-edge technology (custom-designed video games, artificial intelligence, brain stimulation, and Virtual reality) to achieve meaningful and sustainable cognitive enhancement throughout our lives.
The Promise of Virtual Reality and the Brain
• Audiences: technologists, engineers, medical, educators, pharma, investors, companies • Examples of Keynotes: Games for Change (2017), High Fidelity (2018) • The long-awaited arrival of virtual and augmented reality is upon us. Consumer available products hold seemingly infinite promise in changing communication, entertainment and commerce. But what about our brains? • Dr. Gazzaley takes us on a deep dive into how virtual and augmented reality technologies can be help enhance our cognition, with benefits to our memory, attention, decision-making and even empathy and compassion.
Key Takeaways: In this context of improving cognition, he discusses the potential educational and medical uses for these powerful new technologies.
The Cognition Crisis
• Audiences: technologists, engineers, medical, educators, pharma, investors • Examples of Keynotes: The Academy - SF (2018), Apple (2018)- internal talk • Our lives on this planet have improved in so many amazing ways over the last century. On average we are now healthier, less poor, more literate, less violent and longer living. Despite these positive changes, signs are present that we are in the midst of an emerging crisis. This is a crisis of our minds – a cognition crisis.
• Dr. Gazzaley presents his latest perspectives on the difficulties we humans are currently facing in terms of our attention, perception, creativity, emotional regulation and compassion. Anxiety, depression, attention deficits and dementia affect a half a billion people around the world with an economic toll in the trillions. And these numbers are rising, notably in our children.
Key Takeaways: He proposes that the goal of enhancing cognition should be positioned as a grand challenge, and placed on par with other pressing global priorities. He concludes with a presentation of potential solutions using modern day technology.