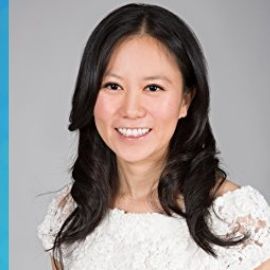 Adelyn Zhou is a technology and marketing leader who has worked with companies such as L'Oreal, WPP, Paypal, Amazon, Nextdoor, Oscar Health and more. She has been recognized as one of the top 50 people in growth, top 10 people in bots, and top 30 people to follow in Artificial Intelligence (AI). Adelyn is currently the CMO at SmartContract, the creator of Chainlink. She is an internationally recognized expert on marketing and business topics, and an invited speaker to conferences such as SxSW, 500 Startups, Launch Festival, DLD, Inbound, Social Media Week, and more. Adelyn graduated with honors from Harvard University and received her MBA from Harvard Business School.
News
---
Adelyn Zhou - Adelyn Zhou's Forbes Blog
Adelyn Zhou, Contributor. Here are 20 of the most important technology leaders, entrepreneurs, executives, and researchers in the Chinese AI landscape that ...
Related Speakers View all
---
R "Ray" Wang

Founder, Chairman & Principal Analyst at Constellati...

Terry Jones

Digital Disruptor, Author & Venture Capitalist

Beena Ammanath

Global VP for Big Data, Artifical Intelligence, & In...

John Rossman

Former Amazon Executive, Author & Expert on Digital ...

Richard Yonck

Lead Futurist & Artificial Intelligence Consultant f...

Roman Bodnarchuk

Founder of N5R.com and Global AI, Digital Marketing ...

Amber Case

Cyborg Anthropologist & Founder of Geoloqi, Inc.

Josh Linkner

Five-Time Tech entrepreneur, Hyper-Growth CEO, New Y...

Ayesha Khanna

The Leading Expert on Our Intelligent Future

Sukhinder Singh Cassidy

President of StubHub; Founder & Chairman of Joyus

Alex Salkever

Futurist, Author of "The Driver in the Driverless Ca...

Edgar Perez

Quantum Computing, Artificial Intelligence, Deep Lea...

Randi Zuckerberg

CEO & Founder of Zuckerberg Media, Author

Dara Johnson Treseder

SVP, Head of Global Marketing & Communications, Pelo...

Clara Durodié

AI Technology Strategist; International Keynote Spea...

Adam Cheyer

Co-Founder and VP Engineering at Siri, Inc., Co-Foun...

Dr. Heather Knight

Creative Inventor & Specialist in Human-Robot Intera...

Brian Solis

Digital Analyst, Futurist & Author of "What's the Fu...

Omar Johnson

Former CMO at Beats by Dre & VP at Apple, Founder of...

Derek Lidow

Global CEO, Entrepreneur, Author & Princeton Professor
More like Adelyn