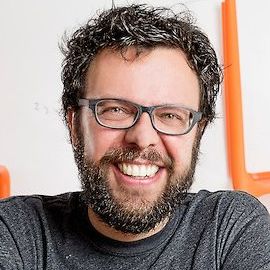 Adolfo Babatz
Founder & CEO of Clip, The Fastest, Safest and Most Complete Monetization Solution for Businesses in Mexico
Adolfo Babatz is the founder and CEO of Clip.
Clip is the fastest, safest, and most complete monetization solution for businesses in Mexico. Its integrated hardware and software enables businesses and online platforms to accept payments by credit or debit cards for the entire transaction or in installments, no matter the size of the operation. Specifically in Mexico, where installment payments are common, this offer is integral to expanding cards as a practical and viable payment option. The card readers can be set up very quickly, and the sleek and elegant credit/debit card reader connects seamlessly with the operator's smartphone or tablet.
The Clip system is the first in Mexico to include a chip reader, and Clip is one of two companies in the world to develop a proprietary design for the reader to ensure security. Babatz is a charismatic entrepreneur who is committed to developing and improving the Mexican ecosystem.
Before Clip, Babatz was responsible for Customer Engagement and New Product Development for PayPal Latin America. Before moving into the Engagement team, Babatz led the team that opened PayPal in Mexico.
Before beginning work at PayPal, Babatz studied an MBA at MIT where he specialized in Entrepreneurship & Economics of Information. Previously, Babatz worked as an advisor to the Executive Vice President of Grupo Desc, one of the largest industrial conglomerates in Mexico and shortly thereafter, was part of the founding team of The Carlyle Group Mexico, where he worked as an analyst.
Born and raised in Mexico City, Babatz was always determined to start his own company. Babatz earned his undergraduate degree from ITAM and went on to receive a degree in business from MIT's Sloan School of Management.
Videos
---