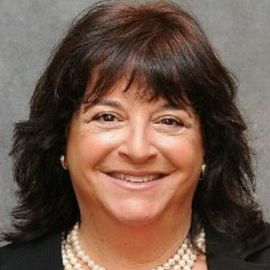 Adrienne Barker
International Etiquette and Protocol Educator along with Presenter of Soft Skills business topics. Business English Instructor. Customer Service Training. Custom programs available
I have grown up in my family business and appreciate all the lessons I learned from my parents, coworkers, our clients, and our vendors. I have had the privilege of working in every department and making sure I understood all parts of the company. In the past few years, I have realized that my passion is not just in sales, but in sharing the knowledge, I have acquired with other salespeople. I was equally intrigued with etiquette and how little I knew about this subject. I decided to become an educator/facilitator/presenter for business. I attended the Protocol School of Washington, where I became certified as an International Etiquette and Protocol Consultant. I have invested time and money into having 99% of most soft skills business topic presentations. I have a variety of content, and each program includes workbooks, worksheets, and an interactive formula to make learning fun, and remembering easy.
I have attended three different yearlong leadership academy and programs. I have served on a variety of boards and have served on many committees. I have acted as Cubmaster to 75 boys and Chairwoman of the Celebration Area Council, bringing businesses together. My lessons of life are stories of strength. I am a Proud Certified SCORE Mentor
Videos
---
Speech Topics
---
Outclass the Competition
OUTCLASS THE COMPETITION - DINING SKILLS A Dynamic Three-hour Seminar With a Focus on the Ultimate Business Tool – Protocol and Etiquette Intelligence In a rapidly expanding global economy, executives on all levels need to distinguish themselves from the competition. This seminar provides the tools that give you an advantage in situations where business may be promoted or conducted. dining YOU WILL LEARN AND PUT INTO ACTION: • Effective Business Meal Tactics • Host and Guest Duties • Silverware Savviness • Styles of Eating – American and European/Continental • The Silent Service Code • Receiving Line • Dining Do's and Don'ts
How to Succeed in the International Arena
ALSO INCLUDED: • Pre-meeting Action Plan • Negotiating to Win • First Impressions are Lasting • Rank and Status Awareness • Business Card Protocol • Business Customs and Terminology • Electronic Communications • Forms of Address • Eye Signals and Eye Contact • World-class Handshakes • Global Communication Styles • Global Conversation Skills • Make an Effective Entrance and Mingling • Project Cultural Awareness • Gift Giving Protocol • Strategic Do's and Don'ts • Etiquette and Protocol Intelligence
Soft Business Skills topics
A wide variety of soft skills topic customized for your business. Please also visit www.enjoyinternational.com for topics available for sales success.