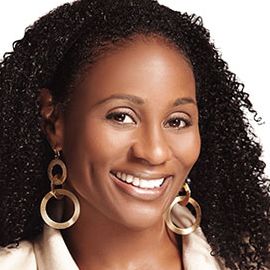 As Under Armour's SVP of Global Brand Marketing, Adrienne Lofton is responsible for developing and leading brand strategy and category implementation around the world, ensuring authenticity across all business units. Ms. Lofton's team is specifically responsible for key revenue driving engines within the brand including the Train, Run, Women's, Youth and Accessories categories.
Prior to her current position Ms. Lofton served as the CMO of the Global Dockers brand at Levi Strauss & Co. and prior to that spent several years at Under Armour as the Senior Director of Women's and Youth Brand Marketing. Adrienne also spent time in Marketing Planning at Target Corporation in Minneapolis MN, where her primary responsibility centered around managing the Multi-Cultural business focused on the African-American segment as well as cross-category general market campaigns and Iconic Red & White Branding initiatives.
Ms. Lofton has extensive cross industry marketing experience both client and agency side including tenures with General Motors Planworks (a subsidiary of Starcom MediaVest), where she was responsible for building and rolling out the Multicultural media planning strategy for the complete portfolio of General Motors brands; and Gap Inc. in San Francisco CA, where Ms. Lofton began her career as part of the Retail Management Program gaining extensive experiences in both Media Planning and Brand Management working on Gap Brand's international portfolio including Gap Japan and Europe.
Ms. Lofton was born in Cleveland Ohio and raised in Houston TX, and earned her B.A. from Howard University where she concentrated in Marketing, was initiated into Delta Sigma Theta Sorority, Inc. and was a Division I Scholarship athlete and Captain of the Howard University Volleyball Team.