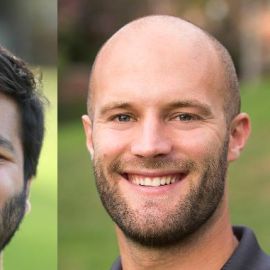 Advait Shinde and Aza Steel are cofounders of GoGuardian. GoGuardian provides analytics, advanced web filtering, and classroom management software for schools with Chromebooks. Just two years old, the company has a customer base of over 1000 paying districts, connecting 2.3 million students and 20,000 educators with its software installed on millions of school-owned devices. Steel and Shinde are 2013 graduates of UCLA.
News
---
30 Under 30 2016: Education - Forbes
more. Libby Fischer, 27. CEO, Whetstone Education. more. Peter Gault, 27. Cofounder, Quill. more. Advait Shinde, 25; Aza Steel, 25. Cofounders, GoGuardian.