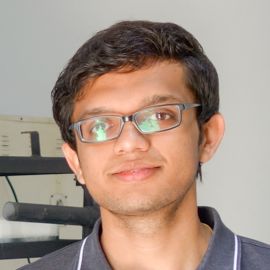 Akshay Singhal and Kartik Hajela are the cofounders of Log 9 Materials, a nanotechnology startup based in Bengaluru, India. Log 9 focuses on commercialization of graphene, a material which is one million times thinner than paper and 200 times stronger than steel.
The duo uses the material to develop a metal-air battery that costs nearly half as much as the lithium-ion battery used in electric cars. Last year, Log 9 won the Most Innovative Technology Company of 2018 from the Department of Science & Technology, Government of India.
Videos
---
Related Speakers View all
---
Jason Lee

Vice President of theNEM.io Foundation; Blockchain E...

Reid Hoffman

Co-Founder & Former Executive Chairman of LinkedIn; ...

Dr. Catherine Ball

Author, Founder, Executive Director & Ethics Advocate

Kaushik Mudda

Co-Founder of Ethereal Machines, Helped Develop a Ch...

Navin Jain

Co-Founder of Ethereal Machines; Helped Develop a Ch...

Greg Brockman

C.T.O. & Co-Founder of OpenAI

Dylan Smith

Co-Founder and Chief Financial Officer of Box, Inc.,...

Amy Jo Martin

New York Times Bestselling Author, Founder of Digita...

Nanxi Liu

CEO at Enplug, Inc.

Lori Cheek

Architect; Entrepreneur; Founder & CEO of Cheekd

Travis Kalanick

Former CEO & Co-Founder, Uber

Maria Flynn

President & CEO / Orbis Biosciences

Todd Olson

CEO of Pendo; Expert in Providing User Insight, Guid...

Goh Jian Kai (Jake)

Co-Founder of RateX, a Money-Saving Browser Extensio...

Jason Black

Principal at RRE Ventures

Morgan DeBaun

Founder & CEO of Blavity Inc.

Margot Hirsch

Gun Violence Prevention Advocate; President of the S...

Kyle Vogt

CEO at Cruise Automation

Garry Tan

Co-Founder of Posthaven.com & Partner at Y-Combinator

Adora Cheung

CEO & Co-Founder of Homejoy Inc.
More like Akshay