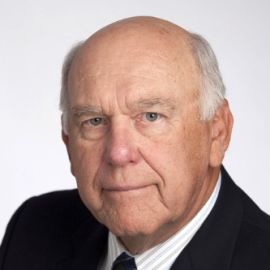 Al Walker
Al Walker is president of Al Walker and Associates, Inc., a firm dedicated to helping businesses and individuals solve problems through professional speaking, training and consulting services.
Al Walker is president of Al Walker and Associates, Inc., a firm dedicated to helping businesses and individuals solve problems through professional speaking, training and consulting services. Al and his organization specialize in results-oriented training programs. They have conducted over 1500 training clinics, workshops, seminars and programs for organizations from the United States, Europe, Canada, Mexico and the Caribbean. Al is a masterful teacher and is nationally recognized for his unique, fun-loving, humorous approach to speaking.
Al earned a business degree from the University of South Carolina. After graduation, he joined a residential building and development corporation. Within two years as head of sales and marketing, the firm was the highest dollar volume residential builder in South Carolina. During that time, Al attended a Dale Carnegie course and decided his future was in training and developing people. He joined Dale Carnegie and for five years sold and taught their programs throughout South Carolina. He quickly became one of the top-rated instructors in the organization. In 1981, he started his own company. His international client list includes IBM, Wal-Mart, BASF, NCR, BellSouth and Westinghouse/CBS. Al's articles on leadership, sales, customer service and personal development have appeared in professional publications throughout the world.
He is a former Regional Vice President for Sales and Marketing Executives International from which he earned the designation Certified Sales Executive. He has served on SMEI's Foundation Board of Directors. Al is past president of the National Speakers Association and has served as Chairman of the NSA Foundation Board of Trustees. He has earned the designation of Certified Speaking Professional from NSA and his NSA colleagues inducted him into the prestigious Council of Peers Award for Excellence Speakers Hall of Fame which is the highest recognition in professional speaking. There are only 119 CPAE's in the world today including Harvey Mackay, Ronald Reagan, Art Linkletter and Zig Ziglar. And recently, his colleagues recognized Al's service to the speaking industry by awarding him The Cavett Award - the National Speakers Association's highest and most cherished award presented annually to the member who has rendered exceptional service to the speaking industry and the association.
Speech Topics
---
A World Fit to Live In
Through humorous anecdotes and stories, Al delivers the driving message that in order for us to have a world fit to live in, we must first have a self worth living with and a philosophy to live by. Al defines exactly what it takes to have a "self worth living with" and how knowledge, skill, and attitude contribute to that goal.
The Gateway to Excellence is as Big as a Barn
Many people settle for mediocrity not realizing that the difference between excellent and average is neither vast nor striking. In an entertaining and inspiring fashion, your group will gain the valuable insights to the small characteristics that make the big differences in anyone's quest for excellence. Several groups have used a Farming or Western theme and this title to tie their theme and main message together.
Service That Sells
Your attendees will learn about four important areas of customer service: product knowledge, the skills to sell the product, handling complaints with confidence, and the human relationship skills necessary to develop rapport with their customers
Thinking Big & Living Large
Al pokes a lot of fun at himself, and at life when delivers the driving message that if you think big enough you will be guaranteed to have a larger life.Through stories and illustrations Al shares the common traits, characteristics, and values of Big time winners who have handled their difficulties through life in a Bigger more enriching way. Al will inspire your audience to tap more deeply into their talents, skills, and abilities in their community, job, and personal life so that they can live a Larger life. This program is perfect for those who want to think big, live large, and laugh all the way out of the room.
Selling Southern Style:
Selling Southern Style, the title of one of Al's upcoming books starts with looking at those things southerner's are prone to doing, saying, having and being and how we use those in the sales process. Since he is from the southern part of the USA, that's where it starts but quickly moves to and encourages the listener to look for the "prone to's" in their prospects and clients and adapt themselves to that culture, no matter where they are in the world, if they ever want to build a relationship and sell successfully.
The Serious Side of Laughter
The Serious Side of Laughter includes the top three resources everyone needs to add or keep laughter in their lives, examples of how various individuals recognize humor in their everyday lives, the healing power of laughter and how to add more fun to your life.
Leadership:
Following From In Front Al stresses the importance of servant leadership and the role it plays in overall organizational motivation. Each attendee will learn how to balance leadership style with the skills required to be an effective leader through three elements. They are taught coaching skills that enable them to help others move to higher levels of performance, what it means to be "tough minded" versus "hard minded", and how to create the right climate for increased productivity.
I love Change, You Go First
Lots of folks talka good game aboout how the world and everything around them is changing so rapidly and they'll even go so far as to tell you how you ought to be open to change, then when the first significant change comes their wey, they are the first to resist it, complain about itvalues enable us to handle change. Attendees will learn how to lessen the negative impact of change and quickly adapt to it. They will learn how to establish priorities and how to stay focused on those priorities to minimize feelings of being overwhelmed.
Related Speakers View all
---
Pat Williams

Motivational Speaker & Sports Executive; Senior Vice...

Amanda Gore

CEO, The Joy Project; Hall of Fame Motivational Spea...

Joel Zeff

National Speaker and Emcee, Workplace Expert, Author...

Brian Tracy

Authority on Human Potential & Personal Effectivenes...

Ross Shafer

Six-Time Emmy Award-Winning Comedian, TV Host & Best...

Mike Rayburn

Thought Leader, Artist & Entertainer

Dr. Nido Qubein

Award-Winning Speaker and Author, President of High ...

Vince Poscente

Former Olympic Speed Skier, Leadership & Sales Exper...

Harry Paul

Motivational Speaker & Author of the Best-Selling "F...

Scott McKain

Customer Experience Expert & Best-Selling Business A...

Mark Victor Hansen

Founder & Author of Chicken Soup for the Soul Book S...

Steve Gilliland

Renowned Business & Motivational Leader; Award-Winni...

Dr. Kevin Freiberg

World-Wide Best-Selling Author, Speaker & Advisor

Mimi Donaldson

Speech Coach & Author of "Negotiating for Dummies" a...

Danny Cox

Accelerationist, Former US Air Force Fighter Pilot, ...

Jim Cathcart

Sales & Marketing Hall of Fame Speaker

Rolfe Carawan

President of LifeMatters International; Accountabili...

Joe Calloway

Bestselling Business Author, Performance Consultant ...

Bodine Balasco

Entertainment and Business Speaker

Tony Alessandra

Premier Communications Expert; Author of "The Platin...
More like Al