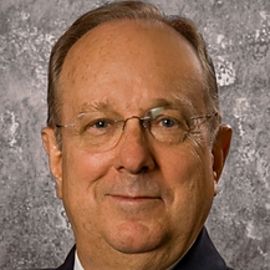 Alan Reynolds
Senior Fellow.
Alan Reynolds is a Senior Fellow at the Cato Institute and was formerly Director of Economic Research at the Hudson Institute. He served as Research Director with National Commission on Tax Reform and Economic Growth, an advisor to the National Commission on the Cost of Higher Education, and as a member of the OMB transition team in 1981. His studies have been published by the Organization for Economic Cooperation and Development, the Joint Economic Committee, the Federal Reserve Banks of Atlanta and St. Louis and the Australian Stock Exchange. Author of Income and Wealth (Greenwood Press 2006), he has written for numerous publications since 1971 including The Wall Street Journal, The New York Times, National Review, The New Republic, Fortune and The Harvard Business Review. A former columnist with Forbes and Reason, his weekly column is now nationally syndicated.
Related Speakers View all
---
David Smick

Chairman & CEO, Johnson Smick International, Inc.

Bruce Bartlett

Author, Historian & Economist; Former Policy Adviser...

Dr. Donald Marron

Director, Urban-Brookings Tax Policy Center

Alberto Alesina

Professor of Political Economy at Harvard University...

Chris Edwards

Director of Tax Policy Studies at the Cato Institute

Thomas A. Firey

Managing Editor, Regulation; Cato Senior Editor

Mark A. Calabria

Director of Financial Regulation Studies

John Allison

Professor of Practice for Wake Forest University & C...

Lee Ohanian

Economic Columnist, Professor & Research Director

Matt Miller

Fortune Columnist, Author & Radio Host

Arthur Levitt

Chairman, Securities and Exchange Commission (1993-2...

Dr. Martin Feldstein

Esteemed Harvard Professor & Economic Advisor to Pre...

Thomas Woods

Leading Libertarian Thought Leader, American Histori...

Jez Humble

Founder & Former CTO of DevOps Research & Assesment,...

Steve Liesman

CNBC's Senior Economics Reporter, "Squawk Box"

Jurgen Stark

German Economist, Executive Board of the European C...

Richard Prager

Managing Director, BlackRock

Harris H. Simmons

Chairman, President and CEO Zions Bancorporation

Eugene Fama

Joint Recipient of the 2013 Nobel Prize in Economic ...

Charles Robertson

Global Chief Economist, Head of Macro-strategy Renai...
More like Alan