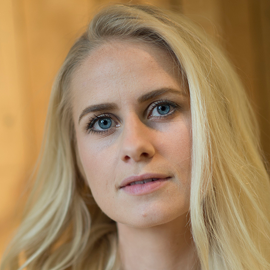 Alana Podreciks is an entrepreneur and expert in corporate innovation. She is the head of New Ventures Platform at McKinsey & Company. Podreciks was a founding member and leader of McKinsey's New Ventures Accelerator and a co-founder of one of the portfolio companies, OMNI.
Podreciks is also an abstract artist and she runs an event series called Artist After Hours. The series encourages corporate leaders to use abstract expressionist painting to unlock their creative flow. In 2018, Podreciks held the 20/20 Summit which brought together corporate leaders to brainstorm new ideas for the collaboration model in the corporate-venture ecosystem.
She is a graduate of the Smith School of Business at Queen's University.