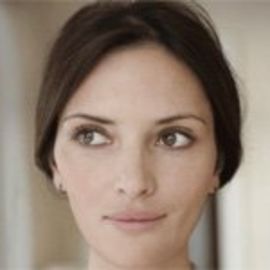 Alessandra Lanvin
Founded Aperlai, the luxurious accessory line
Alessandra Lanvin inherited her taste for radiance from her Italian father and her Turkish mother. She has degrees in political science and art history, and worked for several years as a luxury industry recruiter in Paris.
Ms. Lanvin founded Aperlai, the luxurious accessory line, in 2009. The company is named after the ancient Lycian city, a 20-minute boat ride from her family home, and a place that holds memories of many happy summers.
Graphic pure lines, contrasts, asymmetries, and sophistication are the leitmotifs of the Ms. Lanvin's style. Vintage pieces, exhibits at the MOMA, and artists such Pollock, Picasso, Mondrian, and Lovegrove all inspire her creations. Exotic skins, python, stingray, and pony are some of materials used in her designs. The finest craftsmen located near Venice make the shoes.
From sandals to cuissardes, stilettos to hexagon heels, her designs convey a simple and refined allure. The special graphic Geisha heel, introduced for the Fall/Winter 2011/12 collection, is an ode to cubism and already one of Aperlai signatures. Gatsby loafers, inspired by the timeless androgynous shoes worn by Katherine Hepburn, are best sellers. Ms. Lanvin counts many A-list celebrities – Gwyneth Paltrow, Blake Lively, Kate Bosworth, Jessica Alba, Ginnifer Goodwin, Naomi Watts, and Amanda Seyfried – among her fans.