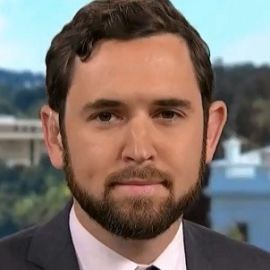 Alex Seitz-Wald is a political reporter for MSNBC and NBC News focusing on the 2020 Presidential Election. Seitz-Wald also covered Hillary Clinton's failed 2016 presidential bid.
Seitz-Wald began his career in journalism by interning with Jim Lehrer on PBS's "The NewsHour." Seitz-Wald went on to work as a journalist for ThinkProgress, where he wrote many political stories. He then joined MSNBC as a reporter, at which point he also began to appear on NBC News.
Seitz-Wald was raised in California, and attended Brown University, where he earned a bachelor's degree in international relations. In his time at Brown, Seitz-Wald also studied abroad in Barcelona, Spain.
Videos
---