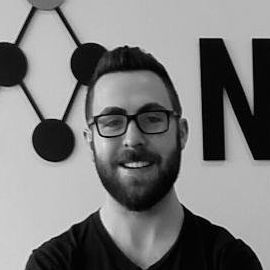 I am a software engineer specializing in artificial intelligence (AI) and machine learning. Why did I become an engineer? Because engineers advance technology and technology advances civilization. Engineers are uniquely positioned to mold the human experience.
My background is in mechanical engineering, specifically spacecraft engineering and robotics. Working on a lunar rover team in graduate school I became engrossed in AI and decided to pursue it as a career. I am now a researcher with Numenta, developing algorithms for neocortex-inspired machine intelligence.
My studies continue in pursuit of a Master of Engineering Management degree with Duke University -- with their professional masters distance program, and a concentration in Technology Innovation. I'm always building my cognitive toolkit by digesting textbooks/academic papers and doing side projects. Currently this includes neuroscience, fullstack software development, prototyping/hacking with Arduino and Raspberry Pi, and philosophy of physics.