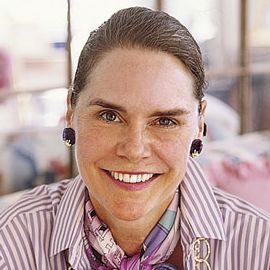 Alexandra Stoddard is a philosopher of contemporary living and author of many best selling books, including the classic Living a Beautiful Life: 500 Ways to Add Elegance, Order, Beauty and Joy to Every Day of Your Life, Choosing Happiness: Keys to a Joyful Life, Things I Want My Daughters to Know: A Small Book About the Big Issues in Life, and You Are Your Choices: 50 Ways to Live the Good Life and Happiness For Two: 75 Secrets for Finding More Joy Together. Alexandra is beloved by mothers and daughters alike: her publication, Things Good Mothers Know: A Celebration is a perennial favorite due to its supportive, encouraging tone, practical advice, and everyday philosophies.
When Alexandra was 16 years old, her aunt, Ruth Elizabeth Johns, a renowned international social worker, took her around the world, exposing her to architecture, design and beauty; also sorrow and suffering. This eye-opening tour gave depth to her literary career and enlarged her understanding of human nature and of our universal search for meaning and greater purpose in our lives.
Alexandra's distinguished interior design career began in 1963, when she joined McMillen, Inc., becoming a protégée of Eleanor McMillen Brown, the firm's founder. Alexandra became one of America's top design professionals, and thereafter established her own design firm, Alexandra Stoddard Incorporated.
The art of design led naturally into the experience of rendering words into beauty, and Alexandra became a pioneering writer and lecturer on personal happiness. For the past 20 years, Alexandra has inspired millions to break the "rules" and pursue fulfillment. Now, as scientists have begun to discover the benefits of living a happy life, Alexandra provides practical ways to live happily every day, based on ancient Greek philosophy. Her teacher Aristotle taught Stoddard that the aim and purpose of life is happiness. When we are true to ourselves, we can fly above stress and conflict, contented and confident that we are on the right path toward greater inner peace and lasting happiness.
Alexandra Stoddard's unique insights reveal the small but significant things that we can do to change our attitude, heart and environment for the better. Her mantra is "Happiness is the first principle of life. Love & Live Happy." Observers say Stoddard has hit a nerve in the public psyche with her positive message of enthusiasm leading to the active joy of living fully every moment. She is recognized as a pioneer of the "Happiness Movement." As part of her mission, Alexandra created "Happiness Weekend" retreats across the country.
Stoddard's original theme of living beautifully and spiritually every day has resulted in interviews with Barbara Walters and Katie Couric, as well as appearances on Oprah; and she has hosted programming, such as "Homes Across America," on the H&G television network. Stoddard has been featured in, and has written, profiles, essays and opinion pieces in major magazines and newspapers worldwide.
Alexandra Stoddard's writing, seminars and lectures contain a positive personal philosophy of ways to live a beautiful and happy life, laced with grace, wit and daily rituals. She was the first to write about ritualizing every day, raising public awareness to the importance of celebrations and ceremonies at home. Her goal is to elevate our daily lives into an art form: we can all live beautifully, moment to moment.
Alexandra Stoddard has recently concluded working on The Shared Wisdom of Mothers and Daughters, and is focusing on her next three writing projects. She lives in Stonington Village, CT, with her husband Peter Megargee Brown, also an author. She is the mother of two daughters and has four grandchildren.
Videos
---
Speech Topics
---
You Are Your Choices: 50 Ways to Live the Good Life
Choosing Happiness: Keys to a Joyful Life
Connecting Soul, Mind, and Body