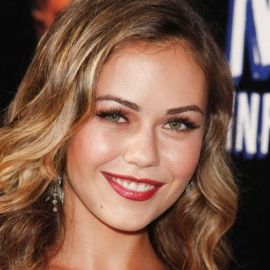 Alexis Dziena is an actress and playwright.
Dziena made her acting debut in TNT's "Witchblade." Guest roles followed in other series, such as Law & Order, Law & Order: Special Victims Unit, and Joan of Arcadia.
One of her first major roles was in the Lifetime channel original She's Too Young (2004). She also appeared in the ABC television series Invasion, and on the sixth season of the HBO series Entourage (2009).
Dziena has appeared in feature films such as Sex and Breakfast, as well as starring in films like Fool's Gold and Nick and Norah's Infinite Playlist.
Videos
---