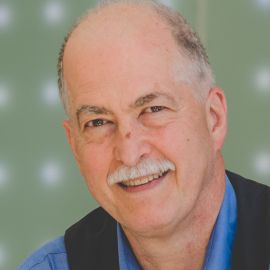 Alfred Poor is a full-time technology speaker and author, with a focus on health tech topics. A graduate of Harvard College, he is the author or co-author of more than a dozen books. He is the Editor of Health Tech Insider, a website and industry newsletter that provides curated news and original analysis about wearable and mobile technology for health and medical applications. He has an international reputation as a speaker who delivers practical information with energy and humor. He also has the equipment, skills, and experience to deliver an excellent experience for audiences at online events. He has programs for a range of audiences, including "edutaining" tours of how wearable technology is revolutionizing healthcare, lowering costs and improving outcomes. He has a program about how technology can address the "aging-ion-place" challenges of seniors who wish to live independently and safely in their own homes. And he has a program for business leaders at companies of all sizes about the massive return on investment that has been achieved through employee fitness incentive programs.
Videos
---
Speech Topics
---
All programs are available either in a keynote or interactive workshop format.
Career Skills topics:
"Survive the Corporate Jungle": Success strategies for college students and young employees, stressing the "soft" career skills that employers want but do not get from recent college graduates. Ideal for Freshman Orientation, boosting Career Fair attendance, career planning for Juniors and Seniors, and for corporate on-boarding programs for new hires.
"Hard Truths about Soft Skills": This is a research-based exploration of the factors that make the current generation of college graduates behave so differently from those of 20 or even just 10 years ago. Versions are available for college faculty and staff, as well as corporate managers and HR staff, and will help them design effective responses to the lack of "soft" career skills that employers need but are not getting from recent graduates.
Small Business topics:
"Power Marketing for Small Business": The key problem for most very small business is being found by prospective customers and clients. Few small business owners have time or money to invest in marketing, however. Adding video to your website is the most cost-effective strategy available, in terms of both time and money.This program explains the power of online video, why it works to attract and retain more customers, and how it is possible to add professional quality video to your website for $500 or less, without touching a camera or a computer.