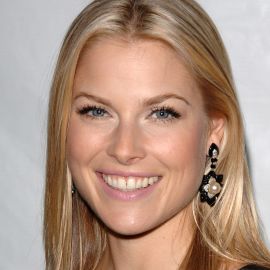 Ali Larter is an actress and model, most known for her portrayal of fictional model Allegra Coleman in a 1996 Esquire magazine hoax and took on guest roles on several television shows in the 1990s. Larter made her film debut in "Varsity Blues," followed by the horror films "House on Haunted Hill," "Final Destination" and "Final Destination 2."
Larter played major supporting roles in the comedy "Legally Blonde" and the romantic comedy *"A Lot Like Love," as well as lead roles in Bollywood movie "Marigold" and the thriller "Obsessed." She later played the dual roles of Niki Sanders and Tracy Strauss on the NBC science fiction drama "Heroes," and achieved wider fame after her portrayal of video game heroine Claire Redfield in "Resident Evil: Extinction," "Resident Evil: Afterlife" and "Resident Evil: The Final Chapter."
Larter has continued her appearances on the small screen in series including, "The League," "Legends," "Pitch Splitting Up Together," and in 2019 announced her involvement in the ABC series "The Rookie."
She released her cookbook "Kitchen Revelry: A Year of Festive Menus from My Home to Yours" in September 2013.