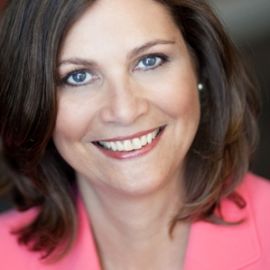 Alice established Alice Heiman, LLC in 1997 based on her strong belief that companies can create opportunities for further success through sales process implementation. As a sales process consultant, Alice delivers results by working with a companys senior executives using her unique combination of experience in sales, sales management, process implementation and facilitation. Foremost, she focuses on redesign, implementation and reinforcement of sales process, including acquisition, retention and growth of customers. Her skills in these areas have benefited a diverse client list including: Fidelity Investments, John Deere Credit, Installshield, Harley Davidson Financial, Greater Nevada Credit Union, UTC Fire & Security and Donsuemor. Alice has provided her expertise to start-ups and small businesses as well.
Alice is the inventor of The BizTalk Blender, The Ultimate Networking Event, which she developed because she was not meeting the prospects she needed to by attending the usual networking events. Getting connected is her passion and she has created many products to help business owners and salespeople become expert at making the connections needed to build relationships that can lead to sales.
Alice began developing her expertise in sales while at Miller Heiman, Inc. In her years there, she worked with some of the companys largest and most complex accounts: Coca Cola, Dow Chemical, Merck and Hewlett Packard. Aside from selling, she was responsible for training and coaching instructors and program quality. In addition, Alice was certified to teach all the Miller Heimans sales programs: Strategic Selling, Conceptual Selling, and Large Account Management.
For the past 20 years Alice has also provided Keynotes to numerous conferences and professional organizations throughout the country. Shes appeared on radio and television, and been featured in Selling Power Magazine. Her articles on sales & sales management have been published in the Northern Nevada Business Weekly, Free Enterprise Magazine, SalesGravy.com, Toilet Paper Entrepreneur and Hoovers, B2BBuzz. Shes been named Saleswoman of the Year, received the Community Spirit Award from her Chamber of Commerce, and the Small Business Award from the U.S. Chamber of Commerce. Alice is also adjunct Faculty for University of Nevada, College of Business Administration.
Prior to being a sales professional, Alice was an educator. Alice spent 15 years in the public school system and taught graduate level courses in curriculum design and implementation for the University of San Diego. She also owned and operated Book Adventures, a childrens bookstore and resource center for parents and teachers.
Alice is very active in her community. She has helped to build the Terry Lee Wells Nevada Discovery Museum and the Project Based Learning Charter High School, ETECHS. Numerous entrepreneur groups and non-profits benefit from her energy and enthusiasm.
You can follow Alice on YouTube, Facebook, Twitter and LinkedIn.
Videos
---
Related Speakers View all
---
Albert Kaufman

Social Media, Email Marketing, Blogs and bringing th...

Glen Boreham

Change and innovation leader

Rick Tumlinson

One of the World's Top Space Visionaries; Founder of...

Cathy Sexton - The Productivity Expert

Ignite Your Performance & Accelerate Your Results

Linda Sease

Dynamic Marketing Pro with Big League Experience and...

Ant Clay

Pain-in-the-Ass Change Agent

Aman Narain

Digitally Passionate. Mobile Focussed. Design Obsessed.

David Blachley
Julie Elsdon-Height

Julie is a power-house, challenging people to shake ...

Richard Smith

Public Relations, Social Media, Tech, Art, Creativity

Ed "Santa Ed" Taylor

The Internet Marketing Coach

Valerie Fuson

Life and Business Strategest, Coach and Speaker

Mark A. Roosevelt
Mark Grimm

Former TV Anchor Is Thought-Provoking Speaker

Becky Livingston

Social media evangelist and marketing geek.

Tara Tiger Brown

GSD Technologist

Greg Montana

The Quantum Monk will inspire your audience to tears...

Robert E. Davis

Robert E. Davis, MBA, CISA, CICA

Malcolm Gallagher

International motivational speaker on Leadership and...

Craig Agranoff

Web Visionary, CBS Tech Correspondant, Author of 2 B...
More like Alice