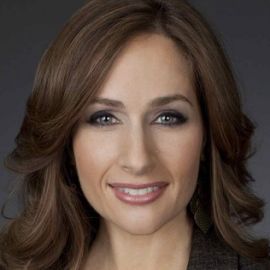 Alison Kosik
CNN Business Correspondent
Alison Kosik is a Business and General Assignments Correspondent for CNN. She is based in CNN's bureau in New York. For a decade, Kosik has been reporting from the floor of the New York Stock Exchange, providing live, daily reports. She also regularly fills in as a co-anchor on CNN's morning show, "Early Start" and CNN International's daily business show, "World Business Today."
Kosik began working for CNN in 2007. She covered the volatility in the financial sector during the 2007 recession, including the downfall of Lehman Brothers, the wave of home foreclosures, the flash crash of 2010 and President Obama's 2009 Stimulus plan. Kosik walked viewers through historic moves by the Federal Reserve, helping viewers understand complicated topics during the economic crisis. Since the financial crisis, she's also covered some of the biggest initial public offerings since the financial crisis, including Facebook, Twitter and Alibaba and market moving stories including Brexit.
Kosik has also reported breaking news, outside of the business world, for CNN and CNN Newsource, the network's affiliate services division.
Before joining CNN, Kosik worked as an investigative reporter at WCBS-TV in New York for their Specials Unit. Prior to joining WCBS, Kosik worked as a reporter/anchor for the Sinclair Broadcast Group in Washington DC and a reporter for Hearst-Argyle Television in Washington, DC. She was a business correspondent for EnergyNewsLive.com in Washington, DC covering the energy sector, energy policy and the politics of the energy industry from Capitol Hill. Kosik was a reporter and fill-in anchor for WPEC-TV/WFLX-TV in West Palm Beach, Florida and began her career at KZTV-TV and KRIS-TV in Corpus Christi, Texas as a reporter/anchor.
Kosik earned a Fellow from the Scripps Howard New Media Fellowship from Columbia University in 2001. She also received a 1999 Florida AP Award for Best Spot News and was a 1993 Fellow from the International Radio and Television Society.
Kosik received her Bachelor of Arts degrees in Broadcast Journalism and Political Science from The American University in Washington, DC.
Related Speakers View all
---
Leslie Dodson

Reporter & Videographer Covering International Finan...

Brooke Baldwin

Host of CNN Newsroom

Carol Costello

Current Anchor on CNN Newsroom

Emily Chang

Host of "Bloomberg West"; Author of "Brotopia: Break...

Fredricka Whitfield

CNN News Anchor

Christi Paul

Anchor for HLN's "Raising America," Author of "Love ...

Kate Bolduan

Co-Anchor of CNN's News Day

Christine Romans

CNN Chief Business Correspondent; Host of "Your Money"

Kiran Chetry

Kiran Chetry is a Nepali-born broadcast journalist, ...

Suzanne Malveaux

CNN National Correspondent & Anchor

Sallie Krawcheck

Founder & CEO of Ellevest, Leadership Expert, Author...

Terry Savage

Personal Finance Expert, Investment Advisor, Syndica...

Jennifer Westhoven

Economy, Business and Money Reporter for HLN

Sara Eisen

CNBC's "Squawk on the Street" Co-Anchor and "Worldwi...

Becky Anderson

CNN Anchor & Managing Editor; Host of "Connect the W...

Farnoosh Torabi

Personal Finance Expert, Money Strategist, Author, S...

Jim Cramer

Television Personality, Journalist, Financial Analys...

Geoff Colvin

Editor & Columnist at Fortune Magazine; Author of "H...

Todd Buchholz

Former White House Director of Economic Policy & CNB...

Bernard Baumohl

Chief Global Economist of The Economic Outlook Group...
More like Alison