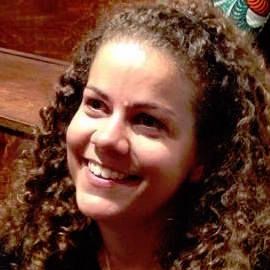 After coaching for eleven seasons and serving on Girl on the Run NYC's core team of volunteers, Allison Hauser has certainly seen the power and the opportunity that Girls on the Run gives to elementary and middle school girls to have a voice -- to have a voice with their friends, in their schools and in their communities. She now serves as executive director for the organization.
The lessons of healthy lifestyles, combined with running, give these girls a chance to move and run and shout and skip and be joyful. And they make a measurable impact on the girls in their program, to provide them with the chance to know that they can.
From an early age Allison enjoyed athletics and movement and the spirit of a sports team. In high school, she spent every season -- fall, winter, spring –- in sports. From running through the trails, to dashing around the track, she was chasing other runners and chasing her own personal bests.
In college, Allison became a certified group fitness instructor, leading step and strength classes at their campus gym, and even once -- stepping out of her comfort zone of teaching -- a hip hop class!
Because of the joy and friendships that sports brought her, Allison found the perfect volunteer fit when I moved to NYC -- an organization that combined my passion for healthy lifestyles with the power of running.
She's met incredible girls through the program. These girls include participants, who have taught her as many lessons as she has shared with them; and fellow coaches and volunteers, who have become her own running buddies, sources of support and life-long friends.
Videos
---