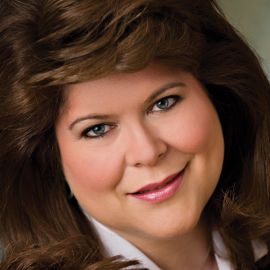 Allison K. Sikes
The "Accountability Coach," Helping Organizations "Transform Knowledge into Measurable Results"
Allison Sikes has gained international recognition as a leading authority on the development of human potential as well as highly productive, customer-oriented workplaces. As President & CEO of Strategy Performance Business Solutions, she has partnered with numerous corporations, business owners, and individuals, providing customized solutions, strategies, and accountability to "Transform Knowledge into Measurable Results!"
Known as The Accountability Coach," Allison is a highly sought after consultant, speaker, trainer and coach. Her dynamic & unique personality combined with over 20 years of business experience in consulting, corporate training, sales & marketing has served to bring forth transformational change & measurable results for both corporate, business & individual clients.
Noted author of numerous resources, workshops, audio series and articles in the areas of executive leadership, performance management, organizational development and the customer experience, Allison is affiliated with many renowned organizations including the International Society for Performance Improvement, the Society for Human Resource Management, the American Society for Training & Development and the National Speakers Association.
Dean of the Strategy Performance School of Business and the Top Notch Performance Academy, she also hosts the weekly radio segment, All Up in Your Business, where she answers specific questions sent in by listeners related to business performance challenges.
Allison's presentations are energetic, engaging & informative and provide realistic, practical insights & strategies that audience members can apply immediately to improve performance and see measurable results.