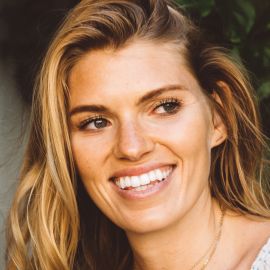 Alyson Friedensohn is the founder and CEO of Modern Health, the mental health platform that combines clinically validated assessments, evidence-based digital tools and content, and an international network of certified coaches and licensed therapists available in over 30 languages all within a single app. Modern Health empowers employers to lead the charge in destigmatizing mental health and offering the first preventive behavioral health solution that truly engages their workforce.
Founded in 2017, Modern Health incorporates evidence-based psychology principles and seamless technology to serve the needs of global companies like Pixar, SoFi, Lyft, Nextdoor, EA, Okta, and Rakuten. Headquartered in San Francisco, Modern Health has raised more than $45 million from Founders Fund, Kleiner Perkins, John Doerr, actor Jared Leto, StitchFix CEO Katrina Lake, and 01 Advisors (Dick Costolo and Adam Bain).
Prior to starting Modern Health, Alyson held roles in the health industry including strategy consulting at PwC, healthy behavior change management at Keas (acquired by Welltok), and partner point solution integrations at Collective Health. She graduated with Honors from Johns Hopkins University with a degree in Global Environmental Change and Sustainability. Alyson has been named to the Forbes 30 Under 30 and Fortune's 40 Under 40 lists.