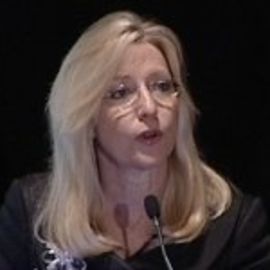 Amanda Brock
Chief Executive Officer WATER STANDARD
manda Brock, Chief Executive Officer, has spent her career building and managing businesses. Her diverse personal, professional, and educational experiences add an important global business understanding and management approach to the WATER STANDARD team.
Originally from Mbabane, Swaziland, Ms. Brock was raised in Zimbabwe and South Africa. She attended the University of Natal in South Africa as a pre-law student, graduating in 1980 and then moving to Baton Rouge to attend law school at Louisiana State University. Today, she is licensed to practice in Louisiana and Texas.
Ms. Brock joined WATER STANDARD in November 2006 to develop and execute a comprehensive global business plan. As CEO, she has spent the past year meeting worldwide with financial and water treatment industry experts; attending, speaking, and presenting at conferences throughout the globe; and raising significant capital that further supports the viability of WATER STANDARD and its processes.