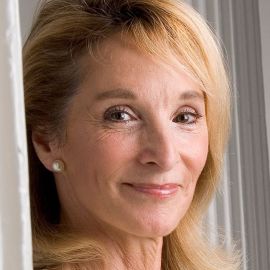 Amanda Burden
Amanda M. Burden, FAICP, served as the New York City Planning Commissioner from 2002-2013.
As Commissioner, she spearheaded the largest planning effort in the city since 1961, initiating comprehensive rezoning plans for 124 neighborhoods – almost 40% of the city – and catalyzing significant new housing opportunities in diverse communities throughout New York City's five boroughs. A champion of design excellence, Ms. Burden emphasized community consensus-building to improve the city's streetscape, reclaim the waterfront, and create dynamic public spaces including the East River Esplanade and the High Line.
Prior to her city appointment, Ms. Burden helped launch the Midtown Community Court in Times Square, acclaimed as a model of community-based justice in New York City. From 1983-1990, she served as Vice President for Planning and Design at the Battery Park City Authority, developing design guidelines for all buildings on the site and supervising the design of the Esplanade and 30 acres of parkland incorporated in the project.
Ms. Burden holds a Master of Science degree in Urban Planning from Columbia University, a Bachelor of Arts degree from Sarah Lawrence College and an Honorary Doctorate in Public Administration from Pratt University. She was elected to serve on the Council for Foreign Relations in 2014.
Videos
---