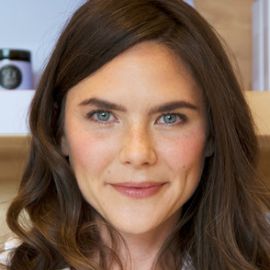 Amanda Chantal Bacon
Founder & CEO of Moon Juice
Wellness educator, plant alchemist, chef, author, and mother, Amanda Chantal Bacon founded Moon Juice in 2011 with the mission to help people transform their body, mind, and spirit from the inside out with the untapped healing powers of plants.
Bacon discovered the natural healing potential of plants when a childhood health crisis was cured by the intervention of an Ayurvedic doctor. While working as a chef in fine dining, Bacon realized she needed to go back to a therapeutic way of eating, and began layering in adaptogens. The radical shift in health she experienced inspired her to create Moon Juice. Her mission was to provide a mecca for edible beauty and wellness, with a chef's perspective on ingredients and taste, and an herbalists perspective on health.
Bacon now oversees one of the most provocative companies in the beauty and wellness industry, leading the expanding conversation around ingestibles and supplements in the press and at speaking engagements around the world.
Videos
---