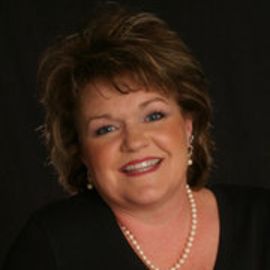 Amy Dee-Kristensen
Storyteller, Comedian
A professional speaker, entrepreneur, nurse, and mother, she delights her audience with her quirky humor and keen insight. Her energizing message will inspire your organization to the fantastic possibilities each life holds and most importantly will motivate them to take action to create their own best life. Your organization's members will be glowing with the passion of possibilities and they'll be armed with practival tools to improve their everyday work lives as well as reach their own extraordinary purpose.
Amy's inspirational and entertaining life adventures include living in Norway where she started a profitable home-based business, shifting gears to attend nursing school as a middle-aged non-traditional student, and leading life as an ICU nurse and single mother of two.
Speech Topics
---
You! The Everyday Hero: Celebrating Power of Kindness
Leave your red capes and super powers at home! Honestly, becoming an Everyday Hero doesn't require us to leap tall buildings. We can all become Everyday Heroes by doing something positive for someone that we are not obligated to do.
Amy's dynamic and inspirational message will cause your group to celebrate the power of kindness. She will reveal small but important ways we can all bring more kindness to our work, family, and world. Amy's hilarious style, her motivational stories and music will renew your group's passion for work and home by disclosing ways to make ordinary moments extraordinary. In this keynote Amy empowers and inspires your group to do the "little extra" to make their family life, work life, and interactions with others, better.
It's a celebration! This program wildly popular and is retailored to inspire and motivate specific audiences such as healthcare workers, educators, and customer service representatives
Wave the White Flag! Surrendering to and Embracing Change
Change is unsettling and perhaps frightening to most people whether it is a major upheaval (job change, divorce) or a fairly minor one (painting a kitchen, learning new computer program at work). But change is inevitable and Amy will help your group prepare for change, embrace change and navigate through the inevitable twists and turns life gives to us
Don't Worry! Be Happy! Stress: Life's Seasoning
Do you blow up over minor irritations? Have difficulties sleeping? Perseverate over events you can't control? Find less joy in fun activities? Do you sometimes daydream about growing a moustache, taking on an alias and leaving your everyday life far behind? If so, you may be suffering from stress.
Stress is the underlying cause of 90% of visits to the doctor and 40% of job turnover. Like most seasonings, a little stress flavors our life, creating inspiration and motivation. But too much stress wreaks havoc on our mental and physical health while damaging our relationships and productivity.
In this energetic and informative session Amy will describe different types of stress and help your group identify their own stressors. Amy will provide your group with easy and effective tools to manage their stress at work, and at home. Your group will leave with the power to create happier lives, resulting in increased productivity at work, and at home and more positive relationships with family, co-workers, and clients.
Life Balance The Perfect Blend
Do you spend your days being pulled in every direction, with busyness at every turn only to end the day feeling you "missed the mark" by not giving attention to the people you love them most or the activities you most enjoy? Three out of five employees are dissatisfied with the balance between their work and personal lives. The lack of balance is due to increased work hours, longer commutes, and the deterioration of boundaries between work and home.
Life Balance is an ongoing journey and it is achieved by consciously prioritizing and maintaining an organized system. In this effective and informative session Amy will help your group master techniques that will empower them achieve and maintain life balance.
Dream it! Dare it! Do it! Fantasy is a great place to visit but you can't afford to live there!
Amy will inspire and motivate your group to make their dreams come true! Dream it! Be honest with yourself…what is stopping you from fulfilling your dreams and becoming the person you want to be both personally and professionally? Find your Dream! Let's get real..are you allowing everyday busyness to distract you from your real
"purpose" for being on this earth? Dreams need attention and direction to be fulfilled! Dare it! Quit waiting for the "right" moment. Waiting simply makes your blood pool…only Action makes motion! Once in motion you can fine tune or rearrange the direction but the first step is to take the leap!
Do it! Believe in YOU! You are co-creating your life! You were born with everything you need to successfully fulfill your purpose! Dream it! Dare it! Do it! Is about daring to become who you are meant to be! Personal inspiring and humorous stories, lots of music, and motivation tools will empower your audience to become the fantastically successful person they are created to be!
Bold Woman BlissHonestly Guys...This One's for the Girls!
Bliss… B – Bring ….Bring your gifts to the world. L- Like …Like yourself just the way you are I - Idle …Idle a bit everyday! S - Shed…Shed the negativity! S – Sparkle… slip into your Sparkly once in forever self! This fun, enlightening, inspirational keynote is full of humor, music, and celebration. It is perfect for "Women's night out " events and will have your group roaring with laughter, wiping tears of inspiration, and dancing with a renewed sense of their own amazing power and greatness as women in this world! Amy inspires women to Live Everyday Bliss… This program is in honor of and to Celebrate Woman! This one's for the girls!
Related Speakers View all
---
Michael Karpovich

Motivational Keynote Speaker and Accredited School S...

Lisa Wessan

Creating a space for Grace...

Juliet Funt

Founder, Owner & CEO of WhiteSpace at Work

Debra Peppers

Emmy Award-Winning TV Host; Motivational Speaker and...

Mike Schlappi

Paralympic Medalist

Allison Massari

Executive Coach, Entrepreneur, Visual Artist & Burn ...

Christine Cashen

Hall of Fame Motivational Speaker; Author of "The Go...

Vicki Hess, RN, MS, CSP

Employee Engagement Expert

Linda Henley-Smith

Drawing upon her experiences as a teacher, counselor...

Brad Montgomery

Humorist, Motivational Speaker, Publisher & Author

Dr. Judith Wright

Inspirational Speaker, Trainer, Life Coach & Best-Se...

Shannon Miller

Olympic Gold Medalist, Health Advocate & Cancer Surv...

Patrick Leroux

Best-Selling Author & Entrepreneur

Allen Klein

The World's Only "Jollytologist;" Shows Audiences Ho...

Amanda Gore

CEO, The Joy Project; Hall of Fame Motivational Spea...

Tim Gard

Internationally Recognized Authority on Stress Reduc...

Pegine Echevarria

First Latina Inducted into the Motivational Speakers...

Mimi Donaldson

Speech Coach & Author of "Negotiating for Dummies" a...

Tracy Lewis

Christian Author, Speaker, and Teacher

Tami Evans

Employee Engagement & Levity Leadership Expert
More like Amy