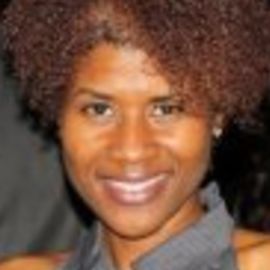 Andrea is the founder of Better Me, Inc. she is also the host of "Andrea In The Morning" and known by many as their Sugar Free Coach. Andrea and fellow members of The Xstream Network Live (TXNL), are social entrepreneurs who seek to find business solutions to social challenges. The ultimate vision of Better Me, Inc. is to improve communities, businesses and lifestyles one solution at a time.
In the first year of operation the company helped countless individuals and businesses get a better perspective on sales, teamwork, staff development, marketing and technology improvements.
In the second year a radio station was added to help promote the books and great messages of TXNL members as well as providing a safe platform to enjoy work place music and motivational business topics.
In the third year, Andrea partnered with small business visionaries to offer master minding and business incubation. Offering management consulting and training to small and mid size businesses. Together these businesses form Total Solutions and are located at The Business Spa.
Better Me, Inc. provides opportunities to determine if they have the right solutions for you. Privacy is of the highest consideration and consultations are confidential. Andrea seeks to provide solutions to her ideal client and to play at what she is good at. As a result she has created the perfect mix of entrepreneurship, philanthropy, publishing, social networking and leadership through partners and affiliates.
As a talk show host and internet radio producer, Andrea brings new media solutions to her clients and audience members through TXNL Radio and her social media expertise. Solutions were strategically added to TXNL to help clients and partners get trustworthy information; quality services and the most value available. As a marketing and strategy professional, Andrea has hand picked partners and affiliates of Better Me, Inc. / TXNL to best serve the needs of clients and the members of TXNL.
As the webmaster and developer for Better Me, Inc. and TXNL, Andrea is also responsible for the design of many web sites and spaces for Better Me, Inc., TXNL and its members. Andrea believes that it shouldn't cost a fortune or take months to get your business online and in front of your potential clients. Total Solutions help you get up and running in no time or take your struggling business to where you want it to be.
Related Speakers View all
---
Charlie Alejandro

Motivational Speaker, Writer, Actress & Radio Talk S...

Liz Nead

Executive Business & Life Coach

Tina Marie Jones

Connecting with the audience through the style of a ...

Grant D. Fairley

Inspirational Speaker and Teacher, Executive Coach &...

Christi Tasker

Social Media Branding Queen and Keynote Speaker

Tim Rooney

Helping Businesses Grow Profitably and Maintain a Wi...

Candace Reese

The CEO Pundit: Empowerment Speaker, Inspirational C...

Jean Bailey Robor

Jean Bailey Robor, award-winning author and inspirat...

Dawnna St Louis

Uninhibited Action For Unprecedented Business Growth

Joseph Covelle

Speaking From the Heart To Help Change Minds

Roberto Alas

Reaching and identifying the potential in every sing...

Elijah Ezendu

Award-Winning Business Expert & Software Architect +...

Mo Stegall

Global Brand Ambassador, Motivational Speaker, Bests...

Adora Svitak

Author, Speaker, Youth Advocate & Child Welfare Prof...

Eric Gnezda

Singer, Songwriter, Educator, Author, TV Producer & ...

Lori La Bey

Driving Change How Caregiving is Perceived, Received...

Lisa Van Allen

Executive Coach and Spiritual Director to Mission-Dr...

Hypnotist The Incredible BORIS

Award-winning Motivational Hypnotist and Keynote Spe...

Ann Marie Mac Donald

Certified World Class Professional Speaking Coach, C...

Tonisha Pinckney

Empowerment Beyond Victimization - Author of I AM MO...
More like Andrea