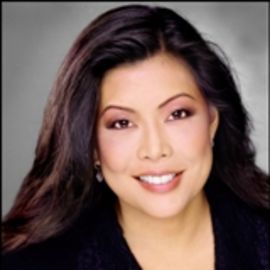 Andrea Wong
President and CEO
Andrea Wong was named executive vice president, Alternative Programming, Specials and Late Night, ABC Entertainment, in May, 2004. In her position Ms. Wong develops and oversees alternative series and special programming for the ABC television network.
During her tenure she has launched the phenomenal relationship reality series, "The Bachelor," which has had five successful editions, as well as two editions of its sister show, "The Bachelorette." Ms. Wong also developed the provocative hit series "Extreme Makeover," which was born out of a special she brought to the network in 2002. In 2003, she expanded the franchise and brought the concept of radical makeovers to the home with "Extreme Makeover:
" Ms. Wong also developed the successful franchise "The Mole" and "Celebrity Mole" and was involved in bringing "Who Wants to be a Millionaire" to the U.S. With the success of this roster of programs, Ms. Wong helped create an ABC brand of alternative programming that is based on wish fulfillment, emotional journeys and fundamentally changing lives for the better.
Ms. Wong also the network's point executive on two of the entertainment industry's grandest institutions, "The Academy Awards" and "The American Music Awards." Ms. Wong also oversees ABC's Late Night programming, including "Jimmy Kimmel Live." She joined ABC in August, 1993, as a researcher for "ABC News PrimeTime Live." In June of 1994 Ms. Wong was named executive assistant to the president, ABC Television Network, and in November, 1995, was appointed executive assistant to the president, ABC, Inc.
In September, 1997, she took on expanded duties when she was promoted to vice president and executive assistant to the president, ABC, Inc. By 1998 she was appointed vice president, Alternative Series and Specials, ABC Entertainment and in 2000, was promoted to senior vice president. Ms. Wong graduated from the Massachusetts Institute of Technology with a Bachelor of Science degree in electrical engineering in 1988.
Videos
---
News
---
Andrea Wong - The Hollywood Reporter
Items 91 - 100 ... In late 2011, the former president and CEO of Lifetime Networks agreed to move from L.A. to London to oversee Sony Pictures Television's ...
Related Speakers View all
---
Myung Sun Choi

Co-Founder, CompactCath; Graduate Student, Stanford ...

Michelle Rhee

Founder of StudentsFirst & Education Reform Advocate...

Connie Chung

Highly Recognized Diversity Advocate & Television Pe...

Vera Wang

Fashion Designer; Former Editor at Vogue

Deborah Stipek

Professor of Education at Stanford University

Mu Sochua

Minister of Women Affairs

Virginia Sloan

Founder, president, and member of the Board of Direc...

Marina Pisklakova

Founder of Center ANNA

Maria Pacheco

Co-Owner and General Manager, Kiej de los Bosques

Ranji H. Nagaswami

Senior managing director and chief investment officer

Elisa Massimino

CEO and Executive director of Human Rights First

Dianne Feinstein

Senior US Senator for California

Bernadine Dohrn

Clinical associate professor of law and director and...

Elizabeth Deane

Producer, writer, and filmmaker

Gretchen C. Daily

Stanford University professor

Lana Abu-Hijleh

Palestinian development expert working

Brooke Gladstone

Managing Editor & Co-Host of NPR's "On the Media"

Sally Singer

Fashion news and features director

Mary Mazzio

President, 50 Eggs Films; Director, Underwater Dreams

Joan Dempsey

Executive Vice President, Booz Allen Hamilton
More like Andrea