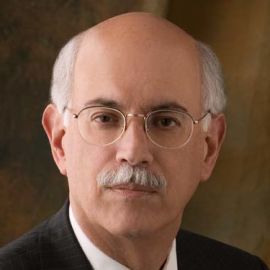 Andrew Natsios
Expert on Strategies for Business, Economic, and Political Success in the Developing World
His expertise is in helping businesses and organizations achieve results as they expand their operations in developing countries globally.  
Natsios headed the United States Agency for International Development (USAID) from 2001 to 2006, and led the U.S. Government's humanitarian efforts to aid victims of the Southeast Asian Tsanami, the earthquakes in Pakistan, and the humanitarian disaster in Sudan. Under his leadership, USAID also pioneered private-public partnerships to encourage development efforts in Third World countries.
Prior to joining USAID, Natsios garnered a reputation for effective business management as Chairman and CEO the Massachusetts Turnpike Authority and its \"Big Dig\" project in Boston.  Known officially as the Central Artery/Tunnel Project, Natsios rescued the project from cost overruns and scandals and directed its successful completion.          
Early in his career, Natsios served in the Massachusetts House of Representatives from 1975 to 1987 and was named legislator of the year by the Massachusetts Municipal Association (1978), the Massachusetts Association of School Committees (1986), and Citizens for Limited Taxation (1986). He also was chairman of the Massachusetts Republican State Committee for seven years.
Natsios is a graduate of Georgetown University and Harvard University's Kennedy School of Government where he received a master's degree in public administration.
Related Speakers View all
---
Barney Frank

U.S. Congressman (1981-2012); Chairman, House Financ...

R "Ray" Wang

Founder, Chairman & Principal Analyst at Constellati...

Muhammad Yunus

Nobel Peace Prize Laureate & Founder of Grameen Bank...

David L. Smith

Economist, Futurist, and Market Strategist with a Gl...

Barry Minkin

Futurist, Trends & Innovation Expert; Bestselling Au...

Bruce Magid

Former Dean of Brandeis International Business Schoo...

Daniel Christman

Retired Lieutenant General & Senior Vice President f...

Ian Bremmer

Political Scientist, Author, Entrepreneur, Lecturer

Jeff Speck

City Planner & Urban Designer; Advocates for Smart G...

Jim Hagemann Snabe

Former Co-CEO of SAP AG; Board member of the World E...

Jeffrey Garten

Professor, Yale School of Management and Expert on G...

Rob Gifford

China Editor, The Economist

Joseph Stiglitz

American Economist, Professor at Columbia Universit...

Bert Oliva

Successful Entrepreneur, President/CEO of the Altius...

Vaclav Klaus

Former President of The Czech Republic

Gary Hamel

Internationally Renowned Expert on Business Strategy...

Elizabeth Fountain

International Business Etiquette Expert

Ted Fishman

Best-Selling Author of "China, Inc." & "Shock of Gray"

Peter Diamandis

Founder & Executive Chairman of the XPRIZE Foundatio...

Changpeng Zhao

Founder & CEO at Binance; Co-Founder of OKCoin
More like Andrew