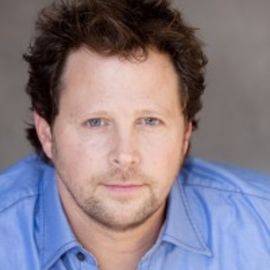 Andy Gross
Comic, Magician and Ventriloquist
Andy Gross is one of the hottest stand up comic, magician and ventriloquist working today as evidenced by his sold out shows and devoted following! He performs over 150 shows a year at comedy clubs, Las Vegas, cruise ships, fortune 500 corporate events, colleges and performing arts theaters everywhere. He is considered the best by his peers in the entertainment industry and he will leave you spellbound. You may recognize him from his numerous TV appearances, including most recently an NBC television special featuring his talents.
Andy is multi-talented and the only entertainer that currently combines stand up comedy, magic and ventriloquism successfully together making him one of the most sought after corporate entertainers in the world. Audiences are absolutely unanimous in their praise of this amazing performer. His ad-libs during his stand-up are compared frequently to Don Rickles and Robin Williams. His voice throwing is the best in the business and only a few people in the world can throw their voice, it is must hear to believe!
His achievements go beyond entertainment because by the age of 15, Andy Gross became the youngest professional racquetball player in the history of the sport, when racquetball was at its peak in popularity. He won more professional tournaments in Southern California than any player in the history of the sport. Together with his brother David, who was also a pro, they have won over 60 first place doubles tournaments. He remained on the pro tour until he retired at age 26 to devote his full time to entertainment.
Videos
---
Related Speakers View all
---
Amazing Johnathan

Comedic Magician & Year-Round Headliner in Las Vegas

Dave Kaplan

Juggler, Magician & Musician

Penn Jillette

Magician, Actor, Musician, Inventor, Television Pers...

Piff the Magic Dragon

Magician & NBC's "America's Got Talent"

Kevin Viner

Mentalist, Musician & Comedian

Michael Grandinetti

Magician and Illusionist

James Galea

Australia's Top Magician

Bob Stromberg

Comedic Corporate Speaker & Entertainer

Timothy Hyde

Australia's "Mind Magician." Corporate Conference Ma...

Marco Tempest

Cyber-Illusionist

Jonathan Pendragon

One of the Masters of the Grand Illusion

Penn and Teller

The Consummate Pairing of Skeptics & Magicians With ...

Giovanni Livera

Motivational Speaker & The Official Magician of the ...

Richard Laible

Corporate America's First Choice for Entertainment

Adam Christing

Emcee, Author, Comedian, Corporate Magician & Entert...

Criss Angel

Master Magician and Illusionist, Star of "Criss Ange...

Christopher Grace

Magician & Corporate Entertainer Coined as "The Sher...

Murray SawChuck

Stage Illusionist & Comedian

Apollo Robbins

Sleight-of-Hand Artist and Self-Described Gentleman ...

Dynamo

Magician Known for "Dynamo: Magician Impossible"
More like Andy