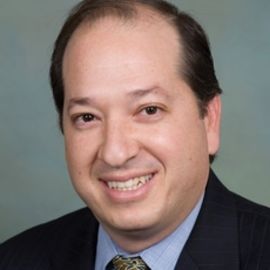 Andy Karsner is managing partner of Emerson Collective, senior strategist at Alphabet X, and Precourt Energy Scholar at Stanford University. As an entrepreneur and advisor, he worked with venture capital and private-equity portfolios for start-ups including Nest, Tesla, Recurrent, and Codexis. From 2005 to 2008, Karsner was assistant US energy secretary for efficiency and renewable energy. His previous global leadership roles include founder and CEO of wind power development firm Enercorp, international agent of Vestas, and director and senior development manager for Wartsila Power Development. Karsner's board service includes Applied Materials, Conservation International, The Gas Technology Institute, and the advisory boards of MIT Media Lab and Sandia National Lab.
Andy Karsner is executive chairman of Manifest Energy, a firm committed to energy development, investment and financing. Having experienced senior leadership roles in large corporations, entrepreneurial startups, government, finance and diplomacy, he founded Manifest Energy Advisors to offer select clients in industry, utilities, manufacturing and finance, timely strategic thought leadership in energy resources, technology and policy. Over the last 25 years, Karsner has developed and funded energy projects on every continent, including oil, gas, coal, wind, solar, biomass and industrial manufacturing. He has represented and negotiated on behalf of the United States in several important international energy and environmental accords. The Wall Street Journal deemed him: "The Wolf in the Henhouse" for his unique voice in Washington and advocacy for policy solutions that diversify our energy mix, enhance global security and the environment, and promote economic growth and development.
From 2005 to 2008, Karsner served as America's ninth Assistant Secretary of Energy (for Efficiency and Renewable Energy) during a period of unprecedented growth in clean energy technologies, private sector investments and bipartisan public policy. Karsner managed the approximately $2 billion annual federal applied science, research and development portfolio, promoting marketplace integration of energy technologies for transportation, generation and efficiency. Karsner also served as America's senior-most regulator for energy efficiency including building codes, vehicle technologies, lighting and appliance standards, including responsibility for commercial, residential, and industrial natural gas efficiency. His leadership was vital in building successive legislative coalitions to pass the landmark America Competes Act of 2007, the Energy Independence and Security Act of 2007 and implementing the comprehensive Energy Policy Act of 2005, the only comprehensive energy policy America has enacted in the last 30 years.
Prior to public service Karsner held several global leadership positions, including CEO of Enercorp, a power development firm involved in international project development, management and financing of energy infrastructure; director and senior development manager for Wartsila Power Development and other multinational energy and development firms. Karsner's extensive experience spans equity investing, asset development, operations, commodities, project management and project financing large-scale power projects in North America, Asia, the Middle East and Africa. He personally led in financial closings in excess of half-billion dollars and contributed to technology diffusion, job creation, and new company startups in emerging markets.
Karsner currently sits on several prominent boards including: Applied Materials (Nasdaq: AMAT), the world's leading nano-manufacturer; Codexis (Nasdaq: CDXS), the genomics leader for bio-industrial technologies; Conservation International; The Gas Technology Institute, University of Chicago's Argonne National Laboratory; the Automotive X Prize Foundation and the National Marine Sanctuary Foundation. He is a Hoover Fellow at Stanford University, an Associate of the Belfer Center at Harvard Kennedy School, an advisor at the MIT Energy Institute and Sandia National Lab, a Henry Crown Fellow of the Aspen Institute, distinguished fellow at the Council on Competitiveness, life member of the Council on Foreign Relations and National Petroleum Council, and participant in the Bilderberg transatlantic dialogue. He is a recipient of the "President's Award" from the United States Green Building Council and top leadership honors from the United States Energy Association and the Alliance to Save Energy. H.M. King Carl Gustav of Sweden knighted Karsner as "Royal Commander of the Polar Star" for his role in advancing European-US technology collaboration.
Karsner received a Bachelor of Arts degree with honors from Rice University, subsequently received the Hugh Scott Cameron award for distinguished alumni service, a Master of Arts degree from Hong Kong University and a fellowship from Rotary International. Karsner and his wife spent 12 years based in London and Hong Kong. They are multilingual, have visited every continent and more than 100 nations for work and pleasure and reside with their four daughters in Bethesda, Maryland.
Videos
---
Speech Topics
---
Energy Unexplored: Opportunity for the Resourceful in a New Era of Abundance
The world is burgeoning with new ideas, innovation and inventions that will transform our understanding of energy as a scarce, exhaustible resource. Which global market holds the greatest competitive advantage? What is the next major "game changer" for those seeking to be at the forefront of the future? How does all this rapid change offer you advantages in your household, in the markets, and on the global stage? During this candid presentation, Andy Karsner explores the political and business landscape to share with audiences an outlook of energy innovation that holds boundless opportunity for the bold. Having developed and funded energy projects on every continent—including oil, gas, coal, wind, solar, biomass—Karsner shares his experience and unmatched understanding of the potential for energy to become the catalyst for the next wave of economic transformation.
(Note: Because of Karsner's breadth and range of experience, this topic can be customized for audiences to do a deep dive into the elements of their priority and concern, such as: current finance, investment, trade, policy and regulatory issues, as well as business segments and sectors, including power generation, oil and gas, efficiency, technology, industry, and manufacturing.)
Related Speakers View all
---
Parag Khanna

Leading Geo-Strategist & Author

Peter Diamandis

Founder & Executive Chairman of the XPRIZE Foundatio...

Tim Sanders

Bestselling Author, Technology Pioneer, Expert on Co...

Graham Hill

Founder of Life Edited & TreeHugger.com

Mitt Romney

Former Governor of Massachusetts, 2012 Republican Pr...

Richard Florida

Leading Urbanist, Economist & Author of "The Rise of...

Geoff Colvin

Editor & Columnist at Fortune Magazine; Author of "H...

Hunter Walk

Currently, Partner at Homebrew. Previously served as...

Peter Thiel

Former CEO and Co-founder of PayPal; Technology Entr...

R "Ray" Wang

Founder, Chairman & Principal Analyst at Constellati...

Ray Kurzweil

Chairman of Kurzweil Technologies; Inventor; Futurist

Jordan Goldman

Named "One of the top young entrepreneurs in America...

Chris Hughes

Co-founder, Facebook and Editor-in-Chief and Publish...

Peter Guber

Executive, Entrepreneur & #1 NYT Bestselling Author,...

Jeff Taylor

Founder of Monster.com & Eons.com

Andy Serwer

Managing Editor, Fortune Magazine

Geoffrey Moore

Managing Director, Geoffrey Moore Consulting; Ventur...

Bill Drayton

Social Entrepreneur, Founder & C.E.O of Ashoka. Lead...

James Canton

Futurist, Author & Visionary Business Advisor

Ian Bremmer

Political Scientist, Author, Entrepreneur, Lecturer
More like Andy