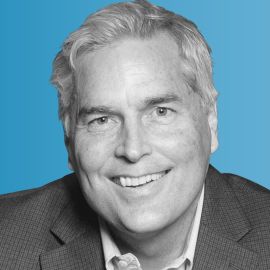 Andy Koerner
NFL Financial Advisor, Entrepreneur & Professor at Rutgers University Global Sports Business M.S. Program
Andy Koerner is a national keynote speaker and respected wealth management advisor to professional athletes.
Originally inspired from his participation as the ballboy on the NCAA Final Four Rutgers University basketball team in the 1970s, Andy grew his initial client roster by connecting with athletes seeking financial guidance. It wasn't long until he earned the trust of top pro and collegiate players, coaching them on how to achieve their financial goals and find meaning in life beyond the game.
Andy has been the featured speaker at numerous professional organization events such as the NFL Players' Association Conference, NBA Annual Conference, National Pharmaceutical Conference, Major League Baseball Symposium and women's basketball NCAA Final Four. He was the featured speaker at the annual Business Practice Management Graduate Program for seven years, and also broadcasted his ideas on entrepreneurship and personal finance through a weekly radio show in Peru.
Andy has been profiled as a subject matter expert in Kiplinger's Personal Finance, has made appearances in Smart Money, Advisor Today and Mutual Fund Investor, and has been quoted in The Wall Street Journal, The Canadian Post and on WCB.
Videos
---
Speech Topics
---
Turf: The Groundwork for Simple Abundance
AUDIENCES: Business Keynotes, Collegiate and Pro Athletes, Graduation Ceremonies
The good life is not about appearing rich—it is about lasting wealth and meaning.
Through his empowering signature speech, Turf, Andy has shown audiences across the world how to lay the groundwork for great wealth and happiness on their own turf through a mindset of simple abundance and smart personal money management.
Andy inspires individuals to build wealth and achieve a rewarding career through strategies such as creating multiple streams of income, entrepreneurship and avoiding debt. Turf is all about simplifying life and focusing on what matters. Andy shares simple steps that anyone can put into action immediately despite where they lie on the wealth continuum, while dispelling their inadvertent tendency to self-sabotage their own ideas and dreams.
As a respected financial advisor to top pro-athletes, Andy shares never-shared-before, real-life stories from his client roster including top NFL players who have achieved great success both on and off the field. He has proven to be a roaring success as an inspirational and educational speaker in a variety of settings. His financial wisdom coupled with the minutia of what his superstar clients do with their money and free time is bound to cause a sensation.
Anyone may be rich at some point, but only those with an astute plan and mindset will achieve true, lasting prosperity.
Multiple Streams of Income
Alternative Investment Strategy