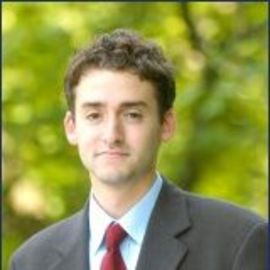 Andy Litinsky
Youngest Contestant on "The Apprentice", Hired by Donald Trump as Project Manager at 'The Trump Organization'
Born and raised in south Florida, Andy was the youngest of four brothers. He got his start in business at a young age, creating a business at the age of thirteen—a company called JHL Ventures, Inc., co-founded with just $500. The company provided both corporate and individual clients with concert packages. In just two years time the company had grown to over 30 part-time employees and was generating six-figure revenues.
Andy took part of the profits from JHL Ventures, Inc. and put them toward his tuition at Harvard University. Once there, Andy started a Not for Profit Organization, 'The Harvard AIDS Coalition,' during his freshman year. The idea was to raise awareness of AIDS in Africa, and the coalition has now grown to over 100 members at Harvard, as well as spreading to over 10 universities across the country. Among his other accolades, Andy won the United States National Debate Championships in Commentary Speaking.
Andy left Harvard University, at the age of 22, one month before his college graduation to tape "The Apprentice." He took his final exams in Trump Tower—during the filming of the show—to graduate from Harvard with honors. As the youngest candidate on "The Apprentice," Mr. Trump consistently reminded America of Andy's debate background as Andy went on to finish in the "Top 6" of a show watched by over 16 million Americans every week.
Most interestingly, Andy was the first person in the history of "The Apprentice" to be re-hired by Donald Trump to work at 'The Trump Organization.' Mr. Trump personally selected Andy to work as a Project Manager on his development team. Andy currently works at Trump Tower, New York City.
Speech Topics
It's Not What You Know – Its Your Ability To Market What You Know
Marketing Donald Trump has made the "Trump" brand into a household name by constantly reminding people of his successes and achievements. The ability to keep other people informed of your individual progress is an important component for success. Learn what marketing techniques Andy used to get on the show at such a young age.
Leadership Requires A Willingness To Be Unpopular
Leadership A leader has to take a stand. The willingness to be unpopular is a true demonstration of leadership ability. Any person can preach to a choir, but convincing a choir to stop singing is another ball game. During "The Apprentice" experience, Andy learned that the only project managers who survived the boardroom took full accountability and responsibility for their actions. Great leaders fix problems, not blame.
There is No Substitute for Passion
Motivation The ability to inspire and motivate others is all about passion. If you do not love what you do, then it is impossible to convince others to follow in your path. By working side-by-side with Mark Burnett (Producer of "The Apprentice") and real estate billionaire Donald Trump, Andy has firsthand knowledge of how two of the country's most successful businessmen inspire and motivate others with their unbridled passion for success. Working next to Donald Trump everyday, find out why Andy believes that there is no substitute for passion in the workplace.
Knowing When To Talk, and When To Listen
Communication As a former U.S. National Debate Champion, Andy discusses the importance of keeping speech and debate simple. Subtle facial expressions and focused listening are often more valuable in winning an argument than non-stop talking.
Videos
---