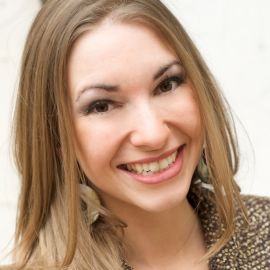 Angela Rose is a highly active motivational speaker delivering messages of personal empowerment, overcoming adversity, leadership, and violence prevention to corporations, conventions, college campuses, high schools and professional organizations across the country.
A seasoned media guest, Rose has appeared in countless television and media appearances including The Oprah Winfrey Network on Valentine's Day 2013, The Today Show, Time and Dr. Drew Show. CNN Headline News named Rose as a "Breakthrough Woman" in November 2011. The Biography Channel profiled her story on the show "I Survived" in April 2012.
Angela Rose is an author, speaker, entrepreneur and authority on helping people triumph over tragedy. Her decade of work on self-empowerment and community building has taken her across the country and abroad to speak on continuous improvement for the mind, body and soul. Angela focuses on helping others take control of their minds, reconnect to the love and light within, and transform into their fullest potential as human beings.
Internationally, Rose has worked with rape survivors from Uganda and presents annually at the International Conference on Violence, Abuse, and Trauma, led a four-day educational initiative in the Bahamas and was invited by the former First Lady of France Cecilia Attias to participate in the Women's Global Dialogue for Action. Rose was also elected to serve on the Executive Committee for the National Partnership to End Interpersonal Violence, a collection of hundreds of state and federal agencies.
At the age of 17, Angela was abducted at knifepoint outside a suburban shopping mall. She was assaulted by a repeat sex-offender on parole for murder. Eventually released by her attacker, she then suffered at the hands of authorities who subjected her to scrutiny, blame and additional victimization. From this tragic story emerged one of the nation's most passionate and impactful advocates for the prevention of sexual violence. Angela has lobbied for vital laws for victims and has promoted the importance of education on the issues surrounding sexual violence.
In 2001, Angela founded a multinational not-for-profit organization, PAVE: Promoting Awareness, Victim Empowerment with over 50 chapters and affiliates. PAVE's efforts boldly aspire to one day transform our nation into one free from sexual assault — and to ensure that until we collectively realize this transformative vision, that no victim ever feels alone or disempowered. Rooted in intervention and prevention, PAVE works to educate communities about sexual and domestic violence, empower victims and eradicate injustice.
Angela was elected to serve on the Executive Committee for NPEIV: National Partnership to End Interpersonal Violence. NPEIV was formed in 2008 to make the prevention of interpersonal violence a national priority and encourage healthy relationships by linking science, practice, policy and advocacy. Nearly 200 organizations have come together thus far to increase public awareness, enhance education, promote training and mentoring, unite grassroots and federal organizations, disseminate and translate information, and emphasize working together to build best practices.
Frequently recognized for her achievements, Rose was named "Forward Under 40" by her alma mater University of Wisconsin-Madison where she presented the commencement address and where she was elected to serve as the Women's Issues Diversity Liaison. Angela received "The Inspiration Award" from Today's Chicago Woman magazine and the "Promise Award" from the YWCA. In January of 2013, Angela was presented with the "2012 Community Spirit Award" from Keller Williams Realty. In her role as an entrepreneur and businesswoman, Angela has received many top sales achievement awards in real estate and real estate finance.
Angela also believes in the power of cultivating creativity – she is a filmmaker, musician, and through PAVE, she has created a number of interactive art projects that were featured at the first ever Amnesty International Arts Festival in Washington D.C.
Speech Topics
---
Shattering the Silence of Sexual Violence
Kidnapped in broad daylight at the age of 17 from a shopping mall parking lot, Angela recounts her haunting experience of being bound in a paroled murderer's car and her fight for justice that followed. Working with her attacker's previous victims, Angela turned a suburban community into a group of proactive citizens, culminating with the passage of the Sexually Violent Persons Commitment Act in Illinois. Angela went on to found PAVE: Promoting Awareness, Victim Empowerment—a national non-profit created to shattered the silence of sexual violence.
Angela has encountered countless sexual assault survivors, many of whom were victimized by someone they knew and trusted. In her moving sexual assault keynote, Angela helps students dispel myths and understand the dangers of sexual violence both from strangers and from those we know and trust. She also discusses the dangerous role that alcohol plays in sexual violence.
This keynote is engaging and inclusive, and it creates a space for open dialogue. Angela draws from her own experience with sexual violence, but acknowledges that far more often, victims know their perpetrator. Focusing on how men and women can mutually be part of the solution, Angela empowers audiences to make changes in their communities. Angela's keynote is multi-media, including video clips and music, and will leave the audience with tangible tips on how to be a supportive friend and partner as well as tools and resources to have ongoing education in the community.
Transition to Survivor
This workshop is an excellent choice for those college programmers wishing to move beyond the statistics of sexual violence and into the personal stories that make the issue a critical one on the nation's campuses.
Angela produced and directed the film, Transition to Survivor, in which sexual assault survivors tell their powerful and emotional stories, from reporting the crimes to dealing with the aftermath of the violence.
By watching the film and discussing it afterwards, students learn why many women choose not to report their attacks. They learn why sexual violence is too often a "silent crime." In the film, one woman talks about how blocking her memories, becoming anorexic and turning to self-mutilation to ease the emotional pain. Another breaks into tears on camera and confesses serious thoughts of suicide. Eventually all the survivors got help through counseling, friends and family support.
In this workshop, Angela shares her film and leads a discussion with audience members about the realities of moving beyond a sexual assault. Frequently sponsored by women's centers and sexual assault prevention task forces, the film and discussion humanize the tragedy of sexual violence. This is an important learning opportunity for both students and campus staff because the film's subjects discuss their experiences with authorities after their assaults. It is especially recommended for counselors, peer educators, campus security officers, military responders and others who deal directly with victims.
Related Speakers View all
---
Stacy Nadeau

Stacy is a brave Dove "Real Woman" who stood pro...

Charlie Alejandro

Motivational Speaker, Writer, Actress & Radio Talk S...

Elaine Penn

Nationally Recognized Speaker, Trainer and Performer...

Trish Downing

Trish has completed over 50 triathlons from sprint t...

TJ Leyden

TJ Leyden along with his wife Julie founded StrHATE ...

Amber Krzys

Founder of Bodyheart

Somaly Mam

Survivor & Anti-Sex Slavery Activist

Tish Norman

Tish is the founder and Executive Director of Transf...

Mike Dilbeck

Founder of the RESPONSE ABILITY Project Chair of RES...

Anousheh Ansari

CEO of X Prize Foundation & First Female Private Spa...

Ethan Zohn

Winner of "Survivor" Africa, 2x Cancer Survivor, Ste...

Hudson Taylor

Columbia Wrestling Coach; Founder of Athlete Ally

Nastia Liukin

Olympic Gold Medal Gymnast

Naomi Judd

Grammy Winning Singer-Songwriter, New​ ​York​ ​Times...

Erin Gruwell

Founder & Executive Director of the Freedom Writers ...

Amanda Beard

Olympic Gold Medalist, Co-Founder of Beard Swim Co. ...

Debbie Allen

Creative Marketing Expert & Business Speaker

Deborah Norville

Two-Time Emmy Award-Winning Journalist; Anchor of "I...

Joseph Covelle

Speaking From the Heart To Help Change Minds

Tonisha Pinckney

Empowerment Beyond Victimization - Author of I AM MO...
More like Angela