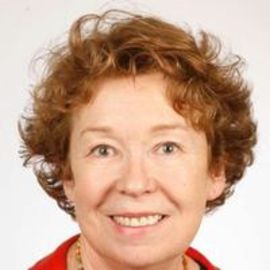 Ann Cotton
Founder and Executive Director, Camfed Internationa.
Ann Cotton has always held the belief that education can change lives, and she worked in London educating young women who had been left out of mainstream education to prove it. But after researching the social condition of Zimbabwe in 1991, Ann believed education could also change a country. Her conclusion was that poverty was the number one thing preventing young girls from attending schools. Seeing this as problem she could attend to with results that cold strengthen the rural communities from the inside out, Cotton launched The Campaign for Female Education (CAMFED) in 1993. 32 girls were enrolled the first year. Within a short 9 years, over 300,000 children had been helped by CAMFED's education program. As the first group of girls finished their elementary education, there was an urgent need to create post-school opportunities, particularly economic education for the older girls, and Camfed alum (CAMA) was formed. Economics and business skills were passed on to 10,000 young women. The program has also trained thousands in leadership advocacy and hundreds of young women as rural health specialists. Once equipped, these women have gone out into their communities in a business capacity as well as in an effort to educate young people on essential gender sensitive issues such as reproductive health and HIV/AIDS. Cotton was named the UK's Social Entrepreneur of the Year in 2004, was given the Skoll Award for Social Entrepreneurship in 2005, and given an OBE of honor in 2006 for her advocacy of girl's education in Africa. Ann Cotton has shown the purpose of substantial, targeted education, and the astounding chain effect produced by lives that have been valued.
Related Speakers View all
---
Pat Mitchell

Editorial Director & Host of TEDWomen; Co-Chair of t...

Pamela Hartigan

Director, Skoll Centre on Social Entrepreneurship

Vera Cordeiro

Founder and CEO, Associação Saúde Criança

Sally Osberg

Former President and CEO, Skoll Foundation

David Bornstein

Author, Fixes column in The New York Times and Found...

Amitabha Sadangi

CEO, International Development Enterprises - India

Jan Piercy

Executive Vice President, SBI (ShoreBank International)

Debra Dunn

Consulting Associate Professor, Stanford University ...

Stephan Chambers

Director of the MBA, Saïd Business School, Universi...

Martin Burt

Executive Director, Fundacíon Paraguaya

Muhammad Yunus

Nobel Peace Prize Laureate & Founder of Grameen Bank...

Vicky Colbert

Founder & Director of Fundación Escuela Nueva

Alex Nicholls

Lecturer in Social Entrepreneurship, Skoll Centre fo...

Martin Von Hildebrand

Director, Fundación Gaia Amazonas

Cara Mertes

Director, Sundance Institute

Mindy Lubber

President, Ceres

Rupert Howes

CEO, Marine Stewardship Council

William Foote

Founder and CEO, Root Capital

Jeff Skoll

Founder of Participant Media

Robin Chase

Transportation Entrepreneur, Founder & Former CEO of...
More like Ann