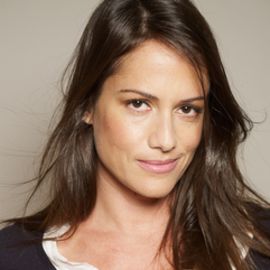 Anna David is the New York Times and #1 Amazon bestselling author of eight books about addiction, recovery and relationships. She's been published in The New York Times, Time, The LA Times, Vanity Fair, Playboy, Vice, Cosmo, People, Marie Claire, Redbook, Esquire, Self, Women's Health, The Huffington Post, Buzzfeed and Salon among many others, written about in numerous publications, including Forbes, Martha Stewart Living, Entrepreneur, Allure and Women's Health and has appeared repeatedly on The Today Show, Hannity, Attack of the Show, Dr. Drew, Red Eye, The Talk, The CBS Morning Show, The Insider and numerous other programs on Fox News, NBC, CBS, MTV, VH1 and E.
She speaks at colleges across the country about relationships, addiction and recovery and has been a featured speaker at three different TedX events.
Through her company, Launch Pad Publishing, she helps people share their stories and increase their credibility by publishing books. Launch Pad also offers online courses, a podcast, storytelling show and retreats.
Videos
---
Speech Topics
---
Surviving and Thriving in an Addictive Society
Addiction may be constantly in the news — and recovery from it is documented on a series of television shows — but very little about how to really cope with and get over these issues is really known. Writer, addiction expert and television personality Anna David takes the information she's gleaned from articles and books she's written about the topic — but primarily from her own personal experience as an addict who's been sober nearly a decade — and breaks alcoholism, addiction and recovery into simple and relatable concepts. SURVIVING AND THRIVING IN AN ADDICTIVE SOCIETY will appeal to those suffering with full-blown or burgeoning addictions, those in romantic or family relationships with addicts, or anyone who wants to learn how to better cope with a society that's always gunning for more, more, more. The program she's developed is designed to help college students catch their burgeoning addictions before they truly take hold as well as give general life lessons on how to cope in a society that in many ways sets its members up to think addictively.
Revolutionize How Students Think About Drinking
Getting Out of Your Own Way: How I Transformed from an Unemployed Addict Who Believed the World Was Against Me into Someone with a Life Bigger Than I Possibly Could Have Dreamed
Falling For You: Reexamine Your Life to Find Peace and Even Love
The Naked Truth: Sex and Dating in College
It doesn't take a genius to figure out that the way romantic relationships are portrayed in the media isn't representative of how they play out in real life. Rather than being glorious experiences filled with a succession of fairy tale moments, real relationships involve compromise, hard work and, above all else, honesty. That's not to say that they aren't also filled with glorious experiences and fairy tale moments — just that the less-than-pleasant aspects of romance aren't always emphasized out there in world. So it's no wonder that many of us aren't sure how to navigate these waters.
This program will walk young people through the process of discovering how they really feel about themselves and romantic partners, determining what should be shared about those truths and what kept private, and navigating the occasionally rough waters of sex and romance.
Related Speakers View all
---
Marti MacGibbon

Humorous Inspirational Speaker, Certified Mental Hea...

Jason Wahler

TV Personality, Known for "Laguna Beach" "The Hills"...

Steve Ford

Actor & Son of President Gerald Ford

Chris Herren

Former NBA Player & Speaker on Substance Abuse Disor...

Esther Perel

Relationship & Communications Expert; Master Trainer...

Carolyn Kepcher

CEO of Carolyn & Co; Former Co-Star of NBC's "The Ap...

Barbara De Angelis

Renowned Relationship and Personal Development Expert

Adi Jaffe, Ph.D.

Mental Health & Addiction Specialist

Dr. Jennifer Ashton

Leading Women's Health Expert & Chief Medical Corres...

Dr. Jenn Berman

Psychotherapist, host and lead therapist on VH1's Co...

Margie Warrell

Global Thought Leader in Human Potential & Brave Lea...

Dr. Phil McGraw

"Dr. Phil" Host, NY Times Bestselling Author, Psycho...

Therese J. Borchard

Best-Selling Author & Blogger; Author of the hit da...

Dr. Laura Berman

Sex Educator, Therapist & Researcher

Joani Gammill

Expert on Alcoholism & Addiction

Nev Schulman

Producer, Actor, Photographer & TV Host Known for MT...

Olivia Munn

Actress Known for "Newsroom" and "X-Men: Apocalypse"

Michael Pantalon, Ph.D.

Clinical Psychologist and Expert on Influence

Patti Stanger

Founder of the Millionaire's Club and Star of Bravo'...

Kevin Hines

Brain Health Advocate & Storyteller
More like Anna